May 30, 2017
League of Women Voters to Hold Award Dinner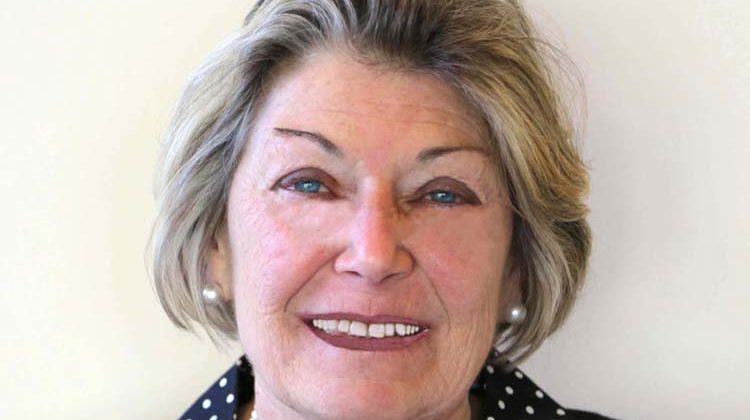 The League of Women Voters of Greenwich will hold its Annual Meeting and Dinner on Wednesday, June 7 at Riverside Yacht Club. The Annual Meeting will take place at 5:30 p.m. The Reception will begin at 6:30 p.m. Dinner will follow at 7:30 p.m. with an address by the Keynote Speaker and the presentation of the Mary Award.
The prestigious Mary Award will be presented this year to Caroline Adkins in recognition of her 30-year membership and her many years of service to the Greenwich League.
From 2002 to 2007, Adkins was a member of the Public Health Committee for the LWVG and a member of the Executive Committee of the League, continuing as a member of the Steering Committee from 2013 to present. As the Secretary to the Steering Committee and the board, she has been responsible for setting policy, making program decisions, setting goals, overseeing communications with the board and community as well as developing and implementing formal studies of relevant community and political issues. She continues to serve at the state level as the Mental Health Specialist, advocating for mental health legislation.
In addition to her League role, Adkins has served as member of the Public Policy Committee of the YWCA, board member and Secretary of the Greenwich Adult and Continuing Education and board member of the Round Hill Community Church. Currently, she is the Vice President of the Institute for Life Coping Skills.
Adkins is a psychologist with a doctoral degree from Columbia University and is a professor-emeritus from Hunter College. She is the co-author of a career-counseling and employment skills program used all over the country.
The Mary Award is named for Mary Lou Woods and Mary Sullivan, two long-time members of the League who were highly visible in their work for the League and the community.
The Keynote Address will be given by Dr. Julie Varughese, Medical Officer of Americares. Varughese is responsible for increasing access to quality medicine for low-income patients in more than 90 countries. She shapes health programs to enhance patient care, provides medical oversight and reviews offers of donated products from over 200 pharmaceutical and medical supply companies, ensuring the contributed items are used safely and effectively by health care partners around the globe.
Americares is a health-focused relief and development organization that responds to people affected by poverty or disaster with life-changing health programs, medicine and medical supplies. Each year, Americares delivers over $600 million in innovative health programs and quality medical aid to more than 90 countries and all 50 states, making it the world's leading nonprofit provider of donated medicine and medical supplies. Since it was established nearly 40 years ago, right here in Connecticut, Americares has provided more than $15 billion in aid to 164 countries.
The public is invited to attend. Dinner tickets are $75 ($90 after May 30) and Patron Tickets are $100. Anyone interested in attending can contact Claudia Carthaus at ccarthaus@hotmail.com or 203-644-3804. Information is also available on the lwvg.org website.
Tags:
award
,
Dinner
,
greenwich
,
League of Women Voters
,
meeting