May 29, 2017
River House Holds Garden Party Fundraiser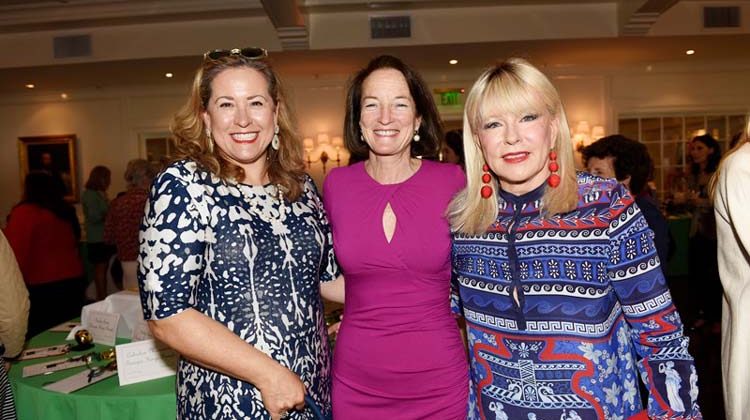 This year, River House's Annual Garden Party was one to remember. Guests were treated to a silent auction, followed by lunch at Riverside Yacht Club.
Sandy Motland, Chair and past Board President, spoke and welcomed guests to the event. Donna Spellman, Executive Director, followed by further explaining the need for an organization like River House and introduced the speaker of the event, Sandra Eagle.
Eagle, a River House caregiver, ended her story by saying, "River House gave me my mom back." Guests of the Garden Party had learned earlier that Sandra's mother started attending the center last year because she was sitting at home, unengaged. Their relationship had evolved from that of mother and daughter to that of a caregiver and patient. After enrolling in the day program five days a week, Sandra's mother became more like herself again and their relationship returned to that of a mother and daughter.
After Eagle's speech, Linda Longmire, Board President, kicked off the fashion show with Angela Smith as emcee. The audience was mesmerized to see their friends turned models take to the runway in spring fashions by the Carlisle Collection.
The funds raised at the Garden Party are used to help support the programs and services offered at River House Adult Day Center, a non-profit agency that addresses the impact of aging on families in the community by providing comprehensive, supportive services in a compassionate, safe and engaging setting.
To learn more about River House, please contact Melissa White at mwhite@theRiverHouse.org or visit theRiverHouse.org
Tags:
Garden Party
,
greenwich
,
River House
,
riverside