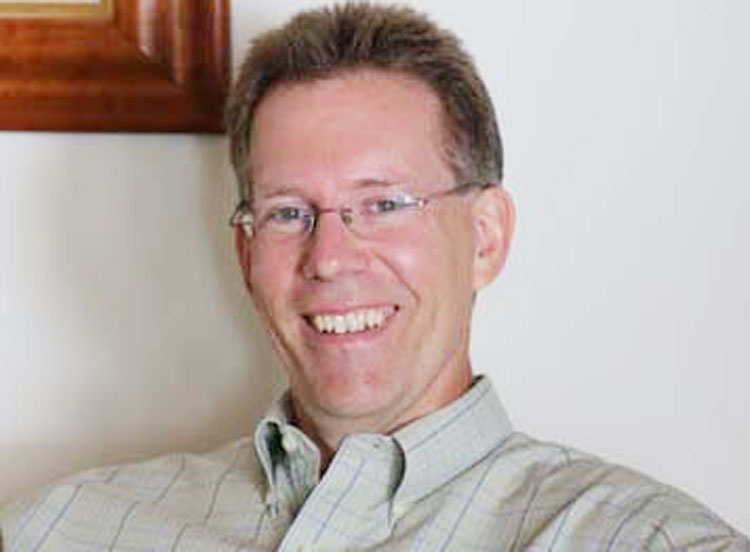 By Edward G. Horstmann
Three pencil sketches adorn one of the walls in the dining room of our home. Two are portraits of women, and one is of a child.
They were created by my grandfather, Charles Eckerson, who found time to do them alongside his family commitments and his work at the State Hospital in Binghamton, N.Y., around the beginning of the First World War. He was not a professional artist, but he was clearly in possession of a creative spirit.
Unfortunately, he never enjoyed a chance to develop his artistic skill. Charles Eckerson contracted pneumonia in April 1916 and died at the age of 24 on the day before Easter. He left behind a loving wife, Lola, and a daughter, Norma, who was three years old at the time. Norma was my mother.
We have little information about Charles's life; but from fragments of family letters, it seems clear that he was a caring person and a great addition to the staff at the State Hospital. The announcement of his death in the Binghamton newspaper carried not only a description of his strong character, but a poem written shortly after his death by a co-worker who wanted to pay tribute to my grandfather. His words are a blend of lament and hope:
"Yes, it is Easter morning,
All Nature is drenched in rain;
Within the walls of this building
A young wife's heart is filled with pain
When all were awaking at break of day
Him she so fondly loved went to a fairer home to stay.
And on Easter, when all hearts with joy should be filled,
We wonder, ah, we wonder
Why so it should be willed."
Whoever wrote that poem wanted to bring into sharp contrast the sadness of a grieving widow with the festive plans underway for a major religious holiday. It was a powerful way of saying that the promises of Easter must often be cherished and celebrated in a world that feels more like Good Friday.
When I first found the yellowed scrap of newspaper that carried the poem about Charles Eckerson's death, I was struck by the author's openhearted struggle with loss.
He wrestled with questions of purpose and meaning as human beings do when confronted with tragedy. In the end, he chose a well-traveled explanation for his friend's death by assigning responsibility to a divine will. But that line haunts me, "we wonder, ah, we wonder." How many Easter sermons are honest enough to express such perplexity? There is wisdom in pausing to acknowledge that the journey to Easter joy passes through a world of forces that diminish and destroy life. The resurrection power of God does not avoid tragedy, but is a fierce desire to bring life out of every crushing tomb, even if that must come about through the death that all of us must one day die.
Martin Luther King Jr. used to say that a tough mind and a tender heart are essential ingredients in a life of faith, and I see evidence of both in the poem fashioned by my grandfather's friend. In our own time Jonathan Kozol is a person who has faced what is most tragic about our nation without losing a sense of hope.
For over 50 years he has written about the plight of our nation's poorest children. The stories that he tells are harrowing and happy endings are hard to find.
Yet he bears witness to people who endure and prevail because of their intellectual honesty and resilient faith.
One such person is Alice Washington, described beautifully by Kozol in his book "Fire in the Ashes." Despite years in the South Bronx, she shaped a life that was marked by dignity and caring concern. She lived in an abrasive world, "but she did not reciprocate that bitterness. She rose above the meanness that surrounded her. She punched holes in that meanness with her cleverness and wit. She laughed a lot… In the details, she transcended."Just over 100 years ago, my grandfather died in the place where he worked.
Despite that loss in her young life, my mother grew up with the support of caring relatives and nurtured her own creative spirit. Her paintings adorn our home alongside sketches created by a father she barely knew. In that artwork I see the way that beauty eventually emerged from tragedy.
So when I celebrate Easter, I celebrate the resilient artistry of God, raising us from our tombs, and calling us to live and love with tough minds and tender hearts.
The Rev. Dr. Edward G. Horstmann is senior minister at Round Hill Community Church in Greenwich.