April 8, 2017
Column: Domestic Violence: The Classroom Disrupter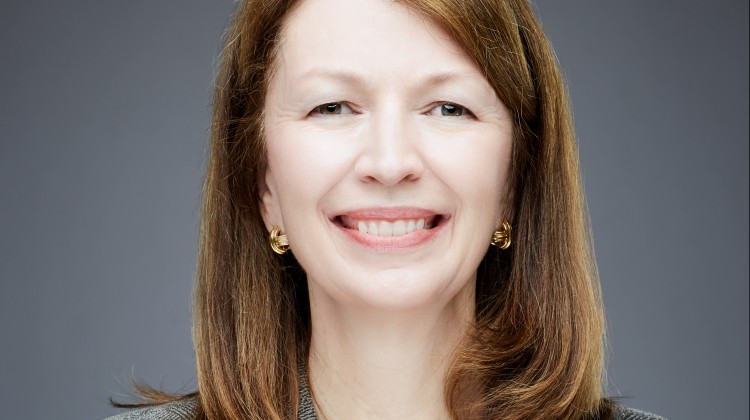 By Mary Lee A. Kiernan
We've all seen the shocking statistics about domestic abuse… nearly 1 in 3 women and 1 in 4 men will be in an abusive relationship in their lifetime. In Greenwich, domestic violence is the number one violent crime and the second most investigated crime in the town.
However, that's only part of the story. 
A recent article by Gabrielle Emanuel, "How Domestic Violence at Home Affects Every Child in Class," focuses on the community impact of domestic abuse. According to the National Coalition Against Domestic Violence, 1 in 15 children are exposed to domestic violence each year. It only makes sense that children from these homes bring the trauma of what they've witnessed and experienced with them to school. Brett Welch, a school counselor in Henrico County, Va., says, "Kids who act out in class, often come from tough home situation.  Instead of asking for help, they'll start being disruptive." 
Children who witness domestic violence are more likely to get into trouble at school and have behavioral problems.  They're at greater risk of either being the targets of bullying or being aggressive and bullying their classmates. Welch says school is "where they can feel powerful because they are completely powerless at home." Either way, disruption in the classroom affects the entire class.
According to Scott Carrell, an economist at the University of California, Davis, who has studied the effects of domestic violence on students for over a decade, domestic violence hurts not only the kids who witness the violence but also their classmates. The harm is evident in lower class test scores as well as lower rates of college attendance and completion. And the impact extends past graduation—it can be seen in lower earnings later in life. 
Carrell's study, however, also notes that when domestic violence is reported, children in the abusive family have a swift and positive response. After the report, the children witness their adult parent taking steps to protect them; and other adults, like school counselors, are in a position to intervene and support the child. Consequently, the child's behavior in the classroom improves.   
Being abusive is a learned behavior. That's why clinically trained YWCA Domestic Abuse Services counselors are integrated within the Greenwich schools to provide students with a resource they can trust, and to train teachers and school counselors to spot and respond to potential abusive situations that are happening at home.  We're also bringing programs to the schools that give children the tools to manage their emotions and anger to potentially prevent the cycle of abuse.
For elementary school students, the YWCA's Second Step program is proven in helping teachers instill emotional-social skills in their students. This evidence-based curriculum for violence prevention and social-emotional learning is taught to first, second and third graders. In middle school, YWCA certified counselors focus on healthy relationships with sixth graders and teen dating violence prevention with eighth graders. The counselors also conduct Girls Circle to give girls a safe place for genuine self-expression and to build self-esteem. At Greenwich High School, the YNet Club, co-sponsored by YWCA Greenwich and Greenwich High School, is a student-led group that works to prevent teen dating violence and promote healthy relationships through peer education and public awareness events. 
YWCA Greenwich is available to help parents take that first difficult step to ask for help.  We have two 24/7 hotlines that are confidential (203) 622-0003. We provide counseling for adults and children, safety planning, crisis intervention, criminal and civil court advocacy services, offsite shelter if needed and other services. All services are free to anyone who reaches us. 
Importantly, YWCA Greenwich is also working to educate the rest of the community on the signs of abuse, holding training sessions with professionals in the medical field, social services, law enforcement, lawyers, teachers and others in a position to spot someone in need of help.    
Domestic violence is a chronic community issue and one that we're not immune to in Greenwich. If you or someone you know is in an abusive situation, reach out to the YWCA. Let's prevent the trauma domestic violence causes for adults and children, inside and outside of the classroom.   
Mary Lee A. Kiernan is president and CEO of the Greenwich YWCA.
Tags:
domestic violence
,
greenwich