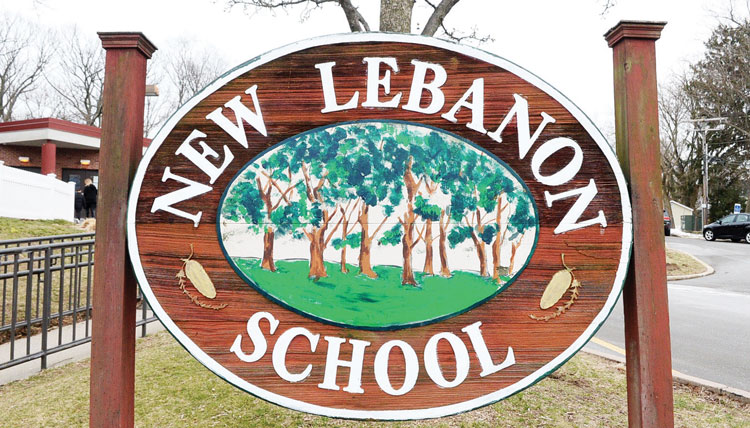 By Paul Silverfarb
Sentinel Editor
Last week the General Assembly's Education Committee made many people who have been working closely with the New Lebanon School building project smile, as they approved state funding for the school.
"Our entire delegation is absolutely thrilled that the New Lebanon school project was unanimously passed by the Education Committee," said Michael Bocchino, the state representative for the 150th District and a former New Lebanon School PTA president. "This was another critical step forward in what is a long and detailed process. To have it be approved unanimously once again as it was previously by the School Priority Committee certainly proves its merit and importance."
While the Education Committee approved state funding, there are still obstacles in the way. Bocchino said that the next hurdle is the Bonding and Finance committee; after that, the project will go to a full vote by the state legislature.
"The game plan remains the same, one step at a time, one committee at a time," Bocchino said. "Our delegation will continue to shepherd this project through the political process and lobby successfully for support for it from both sides of the aisle. If there are any obstacles left for us to meet we will meet them head on. I know that Greenwich understands the importance of this project and that regardless of politics this project must be completed and must be completed on time for these kids."
Greenwich is looking for the state of Connecticut to give the town $22.9 million of the total estimated cost of $37,309,000 for the construction of the school.
"The entire delegation and I were very pleased to see the New Lebanon funding proposal as part of the School Construction Bill pass the Education Committee unanimously," said state Sen. L. Scott Frantz, who represents the 36th District. "A lot of work has gone into preserving the momentum of New Lebanon's funding under the leadership of Rep. Mike Bocchino, who has been stoic."
Back in late January, New Lebanon School cleared its first hurdle from School Construction Grants Committee, despite Gov. Dannel Malloy recommending scratching funding for the project. The recommendation was part of a larger plan to address state budget woes, but many view various recommended cuts as drastic.
"This project is incredibly important to the town and our entire school district," Bocchino said. "It is the key component to address a racial balance mandate put forward by the state BOE. Moreover, it is most critical that we move this project forward for the students at New Lebanon school. For too long the students, faculty and staff have suffered working, instructing and learning in an inadequate facility."
The new New Lebanon School is part of a three-year-old state project to improve diversity in schools. Locally, it required Greenwich to build a new building for New Lebanon School children that would be a magnet school and attract children from other parts of town.