March 27, 2017
Greenwich Therapist Helps Families Communicate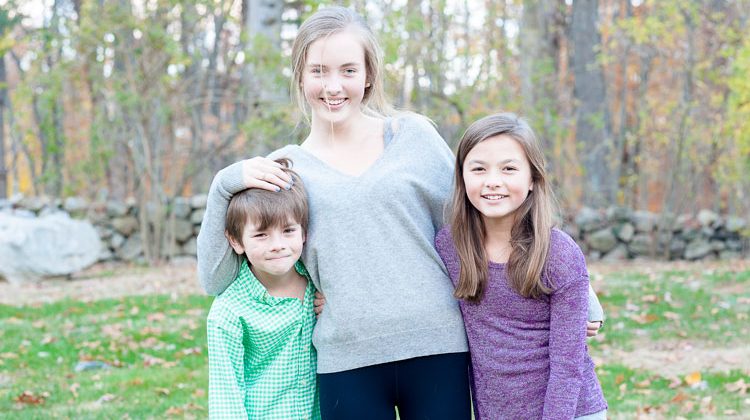 By Michelle Moskowitz
Sentinel Contributor
As the challenges facing both parents and adolescents grow increasingly complex these days, the help of a professional is sometimes the necessary solution in identifying and addressing the underlying causes of dis-stress, anger and unsettled family dynamics.
One Greenwich therapist is helping families tackle such problems, working side by side with every family member in effort to achieve a peaceful, more harmonious household.
Cristina Young is a licensed clinical social worker (LCSW) with a private psychotherapy practice in Greenwich, located at 45 East Putnam Avenue, providing support for children, adolescents, adults and families.
Young works not just with kids or parents alone, but with both parents and their children together, ensuring the whole family is on the same page when it comes to addressing issues at hand, getting at the root cause and then implementing techniques and strategies from a holistic standpoint.  She calls it a 'family systems' approach to wellness.
"Ninety-nine percent of family issues stem from the parents, so I changed my policy to ensure that at least one parent was present at our sessions," said Young.
"The number one thing I talk about the most is the importance of communication in the home," added Young.   "Being brave and having the courage to have real conversations with your kids is essential."
Prior to becoming a LCSW, Young had ample experience working with kids and their parents in the private school sector, where she worked in a variety of roles: as a teacher, counselor, and admissions officer at reputable schools such as Greenwich Academy.
Young found her educational career rewarding, but at times she began to feel concerned about her conversations with students, and her keen observation of their stress-induced behavioral patterns compelled her to want to make a change.
Young began to recognize that most her student's issues within the school environment stemmed from issues at home.
"I passionately became more interested in what was happening within families," says Young.  "Kids (and parents) started really confiding in me and I became very interested in why families were struggling."
This revelation spurred Young to pursue a master's degree and become a licensed psychotherapist, after which she could help the whole family have a significant impact on its well-being.
Young, who has three kids of her own ages 17, 14, and 12, has lived in Greenwich for the past 15 years and admits that growing up in such an affluent, competitive community adds its own added challenges to the mix.
"Anxiety is the number one cause of kid's problems in my practice and it manifests in different ways," Young said.   "High-achieving families have a wide-set of expectations in school, sports, volunteerism, etc. and the level of achievement across the board is quite high from parents."
That said, Young works hard to instill a solid foundation for all her patients.  "The word I say the most in my practice is 'acceptance' and then I help my patients come to that place."
Young also conducts a series of parenting groups for moms of teenagers, providing them with a safe forum with other like-minded parents, as well as the ability to learn coping strategies that can have a long-lasting positive outcome.
Recently, Young conducted a Dad's parenting group, hosted by the Greenwich-based Nantucket Project, which drew an impressive turnout and garnered such positive feedback that another Dad's group is on the horizon.
Young provided key strategies for Dad's in 'keeping their cool' when presented with tense situations, as well as tips and techniques designed to foster clear communication and even deeper connections with their kids.
Some of these key strategies included:
"Practice the long pause"
"Give yourself permission to delay your response to your child"
"Ask your child, "How do you think we can solve this issue together?"
"Use dress rehearsals to build new pathways"
"Model calm self-talk to build frustration tolerance"
"Our culture allows for girls to be anything today, but boys have more narrow choices and that can put an added pressure on a father/son relationship."
Young has conducted presentations on "Using Positive Attention to Grow Positive Behaviors," and "Getting Ahead of the Chaos," at First Presbyterian Church and "We Belong Where We Are Appreciated," targeted to kids who think differently, held at Zaniac.
"People's own upbringing has a huge impact on their role as a parent and on the couple as well," said Young.
When asked how she can unwind at the end of a busy workday and yet be present for her own family, Young replied after a thoughtful pause, "Working out really helps me to decompress, and my brain takes a break for an hour."
She added with a smile, "But I love helping people every single day, and my work gives me a daily perspective check on what healthy family functioning looks like."
Visit cmytherapy.com for more information.
Tags:
anxiety
,
family
,
family dynamics
,
Kids
,
Therapy