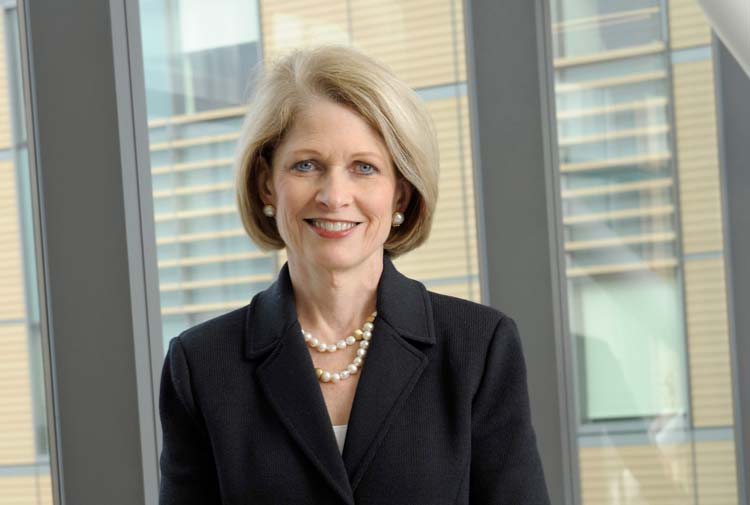 Greenwich Library announced that Marna P. Borgstrom, CEO of the Yale New Haven Health System and Yale New Haven Hospital, will speak at its "Worth Noting" luncheon on Wednesday, March 8.
Greenwich Library is launching a new series, "Worth Noting: a Forum for Ideas and Conversations Benefitting Greenwich Library" that features speakers with a unique experience or perspective to share. The goal is to provide the community with the opportunity to engage in provocative discussions in furtherance of the Library's mission to promote lifelong learning and discovery.
Borgstrom received her undergraduate degree from Stanford University and was awarded a Master's of Public Health by the Yale University School of Epidemiology and Public Health. In 2005, she assumed the position of CEO of Yale-New Haven Hospital and President and CEO of Yale New Haven Health.
Borgstrom will be addressing "The Evolution of Healthcare Delivery and Community Engagement" at the luncheon.
Library Trustees Candice Bednar and Jenny Berkley are serving as co-chairs of the event being held at the Belle Haven Club.
"We are very pleased to have such a distinguished speaker for our first Worth Noting event," said Chip Haslun, President of the Greenwich Library Board of Trustees.  "Marna's leadership in the delivery of healthcare services and her vision and insights into the changes and challenges on the horizon, will surely be thought provoking." 
For additional information or tickets to this event, please contact Nancy Klein, Director of Development, Greenwich Library, at 203-622-7957 or nklein@greenwichlibrary.org.