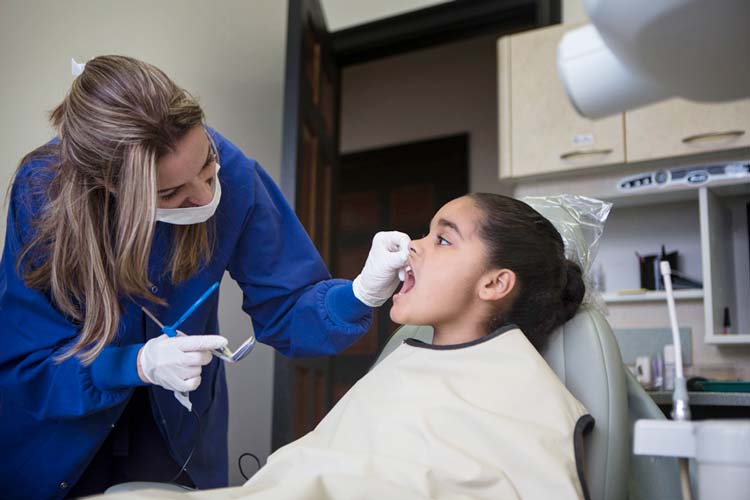 In celebration of National Children's Dental Health Month, Family Centers' Health Care's (FCHC) dental team will visit Family Centers' preschool sites to offer free screenings and education services to all children.
Family Centers Health Care's dental hygienist Steve Rodriguez will be on hand to discuss proper brushing techniques, provide check-ups and administer free fluoride treatments. Children will also enjoy fun dental-themed giveaways.
Family Centers Health Care will be onsite at the following Family Centers preschool sites:
The Grauer Preschool: 40 Arch St. Greenwich – Wednesday, Feb. 22, 10 a.m. to 12 p.m.
Armstrong Court Preschools: Armstrong Court Greenwich – Monday, Feb. 27, 9:30 to 11:30 a.m.
The Gateway Preschool: 2 Chapel St. Greenwich – Wednesday, March 1, 10 a.m. to 12 p.m.
While these events are only available to children enrolled in Family Centers' preschool sites, appointments are available at Family Centers Health Care by calling 203-717-1760. Family Centers Health Care serves all patients regardless of ability to pay. Most major insurance plans – including Medicaid (Husky) – are accepted.
Family Centers Health Care is a full-service medical clinic offering primary health care and dental services to children and adults living in Greenwich Public Housing units, Section 8 housing and the surrounding neighborhoods. The clinic features three medical examination rooms and a full dental suite. Family Centers Health Care is located within the Wilbur Peck Court Public Housing Community in Greenwich. For more information, visit familycenters.org/FamilyCentersHealthCare.
Family Centers is a private, nonprofit organization offering education and human services to children, adults and families in Fairfield County. More than 200 professionals and 3,000 trained volunteers work together to provide a wide range of responsive, innovative programs. A United Way, Community Fund of Darien and New Canaan Community Foundation partner agency, Family Centers is a member of the Connecticut Council of Family Service Agencies and the Alliance for Children and Families and is accredited by the Council on Accreditation (COA) and the National Association for the Education of Young Children (NAEYC). The agency is licensed by the State of Connecticut Departments of Public Health and Children and Families. Visit familycenters.org or facebook.com/familycentersinc for additional information.