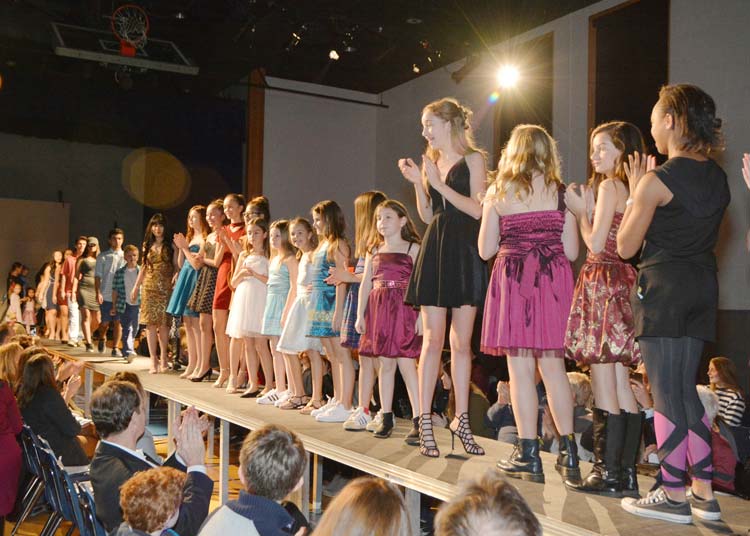 The Stanwich School's gymnasium went from school zone to vogue-filled fashion show at Fashion For Change.
An assemblage of 50 students and faculty spent the evening of Jan. 20 modeling an array of fashion pieces in the school-turned-runway. The show featured students in grades PreK through 12th wearing fashions from the collections of Jolie Gotique, Stella M'Lai, Winged Money and Vineyard Vines. Hair and make-up was styled by The Loft Hair Salon and Spa in Stamford, and DJ Dexter Fisch from Arch Street (Greenwich Teen Center) entertained the audience.
Fashion For Change is an annual fund-raiser for Project Blessing, a long-term initiative of The Stanwich School that includes the creation of a water system and a school in Cybatanzi, a rural Rwandan community. Every summer, Project Blessing founder and Stanwich Upper School Science teacher Shaun Fletcher, leads students and alumni Rwanda to aid in the construction and implementation of these plans.