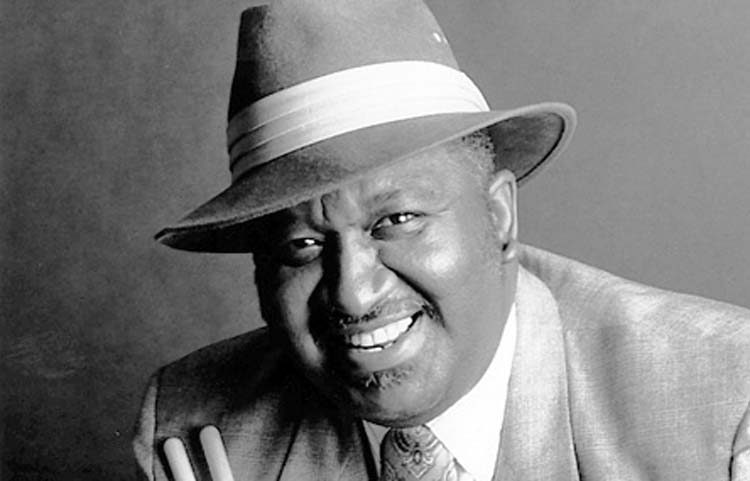 Black History Month, or National African American History Month, honors the achievements of black Americans and recognizes the central role of African Americans in U.S. history. To celebrate, Greenwich Library will present a series of film and music events in the Cole Auditorium.
Greenwich Library's Peterson Concert Series will host musician Bernard "Pretty" Purdie on Sunday, Feb. 5 at 3:30 p.m. Purdie, arguably the most recorded drummer in history, will be performing with his quintet.
Purdie has played on countless recording sessions with artists such as Aretha Franklin, Donny Hathaway, Steely Dan, Miles Davis, Michael Bolton, B.B. King, Hall & Oates, Louis Armstrong, Paul Simon, Marvin Gaye and James Brown.
Doors open at 3 p.m. For more information, contact Peterson Music Librarian David Waring at dwaring@greenwichlibrary.org or call 203-622-7917.
The Friends Friday Film Series will present two films in recognition of Black History Month. On Friday, Feb. 3, the Friends will screen the documentary The Greatest Ears in Town: The Arif Mardin Story (2010) a portrait of the legendary music producer at Atlantic Records who worked with Bette Midler, Aretha Franklin, George Martin, the Bee Gees and more. Joe Mardin, Arif's son and producer of the documentary, will share his insights on the creation of the film and various musicians who recorded for Atlantic Records, including Bernard "Pretty" Purdie. On Friday, Feb. 24 at 8 p.m. the Library will show Race (2016), a drama based on black athlete Jesse Owens's struggles to overcome racism at home and abroad in his inspiring journey to the 1936 Berlin Olympics.
Admission is open to all at no charge. Showtime is 8 p.m. Doors open at 7:40 p.m. Call 203-622-7910 for more information.