December 13, 2016
Column: Navigating Your Transitional Spaces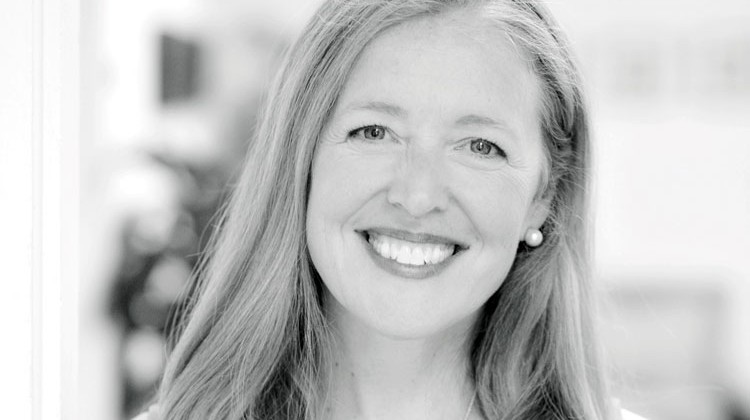 By Heather P. Wright
Sentinel Columnist
More than 60 women gathered to prepare their hearts for Advent the week before Thanksgiving. This is the third year that I have assisted Jacky Gatliff, an associate minister at Stanwich Church, in leading a half-day retreat of preparation and renewal.  The inspired music throughout, by Katie Nelson, and generous spread of delicious food, by Audra Kruk, meant those who attend each year leave full and enriched.
This year we focused on "thresholds" in light of this time of year in the Christian calendar, the celebration of Advent. In researching the term, I found threshold describes not only the bottom part of a doorway on a physical entrance, but also can be defined metaphorically as a liminal space. The space "in between" separation and re-assimilation is a passage to a new status. Like a boundary, it marks a divide between one place and another. 
Many clients we see at the Center are in transition, a liminal space. They may be crossing from youth to young adult, from single to married, from married to widowed or divorced, from one job to another or to unemployment or retirement. They may be trying to cross the boundary of infertility or addiction recovery. There may be a grief that has turned their lives upside down and they are not sure they will get through it to a better place. Is there life on the other side of this redefining loss?
On a threshold, we are not yet in the new space on the other side of the transition. It is liminal because we are disrupted, in a state of disequilibrium. For many, this change means all they counted on and understood about themselves, the world, and relationships has shifted. Like after a hurricane, all the pieces of life have been blown apart and we attempt to recover and re-assemble them.    
What do we most need in those places? A critical component for healing is a loving and supportive community around us. Often we want to hide under a rock when life goes wrong. However, it is in those moments that we most need the kindness of others, the strength of encouragement, the fellowship of those who believe in us and want good for us.
Others can carry hope for our future when our cup is empty. I have had those friends and family members in my darkest hours. As a caregiver I didn't feel right about being in need or asking for help, but surprisingly I found it blessed those around me in receiving their care. It feels very risky to be honest and vulnerable with our stories, but in doing so there is an opportunity that we will be honored in our times of trial.
With others' support, whether friends, family, congregation, clergy, or counselors, we can begin the task of trying to make meaning in our loss and changes. Looking back on my story I see many transitions that each added something to my life and shaped me in significant ways. At times, I felt lost in the wilderness and despaired of believing that a better day was possible. But it is in hindsight that I see clearly the value that each change event has brought to my life. Soren Kierkegaard, the great existential philosopher, said it this way: "We live our lives forwards but we only understand them backwards." 
In our walk with God, we do pass through different seasons, doors, life challenges and opportunities. Christians believe that we are changed not only in our baptism and conversion, but all along life's journey as we grow deeper in relationship with God. We call this sanctification. As our lives become more about who God has called us to be—operating in our gifts for the good of God's kingdom-building efforts—we are crossing new thresholds all the time. At times along the way, God may feel distant or absent, but it is in that place of longing and unease that God can be birthed anew in our hearts. As many great spiritual theologians have said down the centuries, in those disrupted places we often move into a deeper knowing, a state of oneness and union with God. 
Can you think back to times you traversed a threshold—maybe meeting a person, having an experience, going to an event—that caused you to see things differently than before?  How did your worldview shift? Who do you know now that might need you to be a friend of hope and encouragement? At this sacred time of year, may your transitions deepen your heart and cause you to embrace each day with more gratitude and compassion. 
The Rev. Dr. Heather Wright is executive director of the Greenwich Center for Hope and Renewal and the author, with George Faller, of "Sacred Stress: A Radically Different Approach to Using Life's Challenges for Positive Change.
Tags:
greenwich