December 5, 2016
Garden Catering Collects for Kid in Crisis, Toys for Tots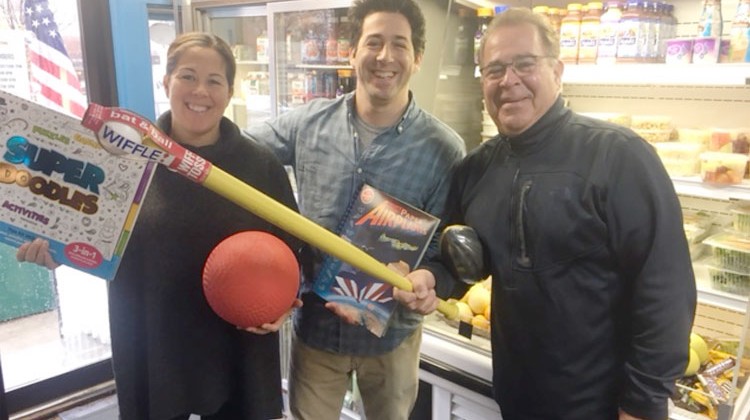 Bring in any new unwrapped toy, gloves or warm hat to any Garden Catering location between Dec. 6 and Dec. 19 and get a $15 Garden Catering gift card.
Owner, Frank Carpenteri Jr. stated, "We are fortunate to be part of communities that care so much about their neighbors. We have amazing customers and want to partner with them this holiday season to give back to those less fortunate. To help create awareness, $15 Garden Catering gift cards will be given out to anyone who comes by one of our Connecticut stores and donates new toys, hats, or gloves up until December 19th."
This year's proceeds will benefit Toys for Tots and Kids in Crisis. "We've partnered with Kids in Crisis before and really believe in their mission. They have helped kids from all over Fairfield County, and we wanted to give back to an organization that touches all of the communities in which we serve. Everyone coming in our stores to donate should know that each donation they make will have a direct impact on our Fairfield County community." For years, Garden Catering has helped charities across Fairfield County with various fundraisers and donations. Since 2010, Garden Catering has given back over $100,000 to local non- profits.
Garden Catering has five Connecticut locations – Greenwich, Old Greenwich, Stamford, Norwalk and Fairfield. For more information, contact: 203-698-2900 or gardencatering.com
Kids in Crisis is Connecticut's only free round the clock agency providing emergency shelter throughout Fairfield County. For more information, visit kidsincrisis.org.
Tags:
Garden Catering
,
gloves
,
greenwich
,
hats
,
holiday drive
,
Kid in Crisis
,
old greenwich
,
toy drive
,
Toys for Tots