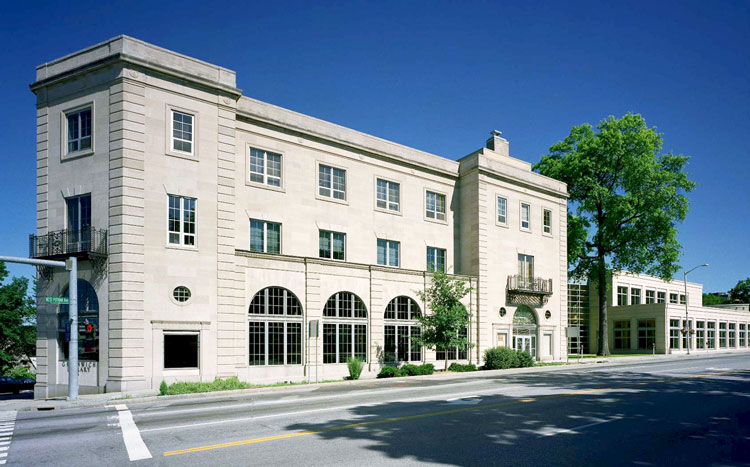 Greenwich Library has been named a five-star library for the eighth time by Library Journal. The rating is based on 2014 data reported by local libraries to their state library agencies and compiled by the Institute of Museum and Library Services (IMLS). This is the eighth time that Greenwich Library has been recognized as an outstanding library during this prestigious award's nine-year existence.
"This award is a testament  to the central role the Library plays in the lives of our residents since it is directly tied to the community's use and value of the Library and its resources," said Barbara Ormerod-Glynn, Greenwich Library Director. "This year has been an exciting one with the launch of our new website, expanded community partnerships, and continued dramatic increases in patron demand for streaming  and downloadable books, movies, and magazines."
The Library Journal Index of Public Library Service is determined equally by five related per capita output indicators: library visits, circulation, program attendance, public Internet computer use, and, now, electronic circulation. The top libraries in each range of operating expenditures are assigned five, four, or three stars. In 2016, 7,349 U.S. public libraries were scored with 260 libraries receiving stars.
Greenwich Library was ranked tenth in the nation among the 222 scored public libraries with budgets between $5 million and $10 million. Two other Fairfield County libraries were recognized. Westport Library received five stars in the $5-10 million budget category and Darien Library received four stars in the $1 – 4.9 million category. One additional CT library with budgets under $200K (Cornwall Library Association) received a three-star rating.
Greenwich Library is more than halfway through its five-year Strategic Plan: Connecting Our Community.
·        This year, staff have been engaged in resizing the print collections at the Main Library and the branches to ensure that the collections reflect the interests and needs of our community.  Book shelves were cleared of unused items to make it easier for patrons to find material they want and need.
·        In April 2016, Greenwich Library launched a new Library website which was designed to be more user friendly and responsive to any device and provide discovery opportunities for collections and services.
·        The Library continues to partner with Greenwich Public Schools to advance childhood literacy and a lifelong love of reading. One initiative co-branded the summer reading list of nearly 1,300 titles, many of which were available to borrow from the Library as eBooks, in support of the GPS Digital Learning Environment. A second initiative will ensure Library visits by all first grade students.
The Library continues to build the framework for many more improvements to come.
For more information on Greenwich Library's five-star rating go to www.libraryjournal.com.