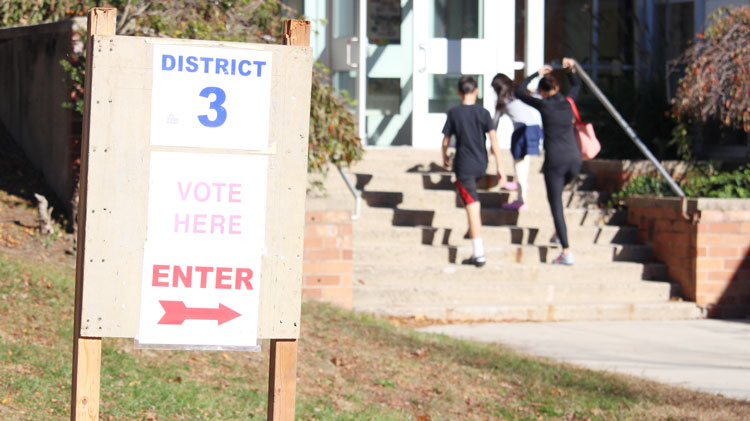 By Paul Silverfarb
Sentinel Editor
The numbers are in this Election Day and Greenwich has spoken. In a wild Tuesday in which just over 80 percent of registered town voters traveled to the polling stations to make their voice heard, there were not a lot of upsets locally.
In the local elections, the Town of Greenwich elected three state representatives and one state senator.
In the state House's 151st District, which much of Cos Cob and Riverside, as well as part of Old Greenwich, it was Republican incumbent Fred Camillo that came out on top in a big way, picking up 59.98 percent of the votes. Camillo picked up 6,245 votes and upended Democratic Challenger Dita Bhargava, who netted 4,166 votes.
In the other contested battled, it was Republican Incumbent L. Scott Frantz that came away victorious over his Democratic opponent John Blankley and Green Party candidate Ed Heflin in the 36th Senate District. Frantz took home 60.41 percent of the votes and tallied 16,637 votes. Blankley took a distant second with 10,462 votes and had 37.99 percent of the vote.
That District includes Greenwich and parts of Stamford and New Canaan.
Both Incumbents, Livvy Floren, Republican in the 149th House District, and Mike Bocchino, Republican in the 150th House District, ran unopposed and came away with the victories. Bocchino grabbed 6,761 votes on Tuesday, while Floren took home 5,329 votes.
For the United States House of Representative, Democratic incumbent Jim Himes picked up a victory in Greenwich against Republican challenger John Shaban in a race that was closer than anticipated. Himes ended the day with 54.33 percent of the vote and had a total of 15,282 votes. Shaban had 12,497 votes overall and was 10 percent away from Himes.
Just like the Himes victory, Democratic incumbent Richard Blumenthal came out with the just over 10 percent win in Greenwich for the United States Senate. Going against Republican challenger Dan Carter, it was Blumenthal who tallied 14,957 votes for 52.70 percent. Carter wasn't far behind with 12,149.
In the national election, it was Democrat Hillary Clinton who took Greenwich by storm, picking up 16,253 votes overall and had 56.89 percent. Republican Donald Trump netted 38.84 percent of the vote (11,096).
In total, the Registrar of Voters stated that 80.54 percent of registered Greenwich voters cast a ballot. Out of 37,299 registered voters, Greenwich had 26,357 people head to the booths. Out of the 4,301 absentee ballots that were sent out, the Town Clerk's office stated that 3,858 ballots came back.
And the numbers of voters that choice their elected officials were exactly what Republican registrar of voters Fred DeCaro III said last week in a story exclusive to the Greenwich Sentinel.
"There is around 80 percent of registered voters that turn out," DeCaro said. "That's how it has been, historically, going back decades. I think that this is such a sophisticated and intelligent electorate, that all those people who want to vote for the President have always, traditionally, come out."