October 13, 2016
Vitale to Receive Dr. Melville G. Magida Award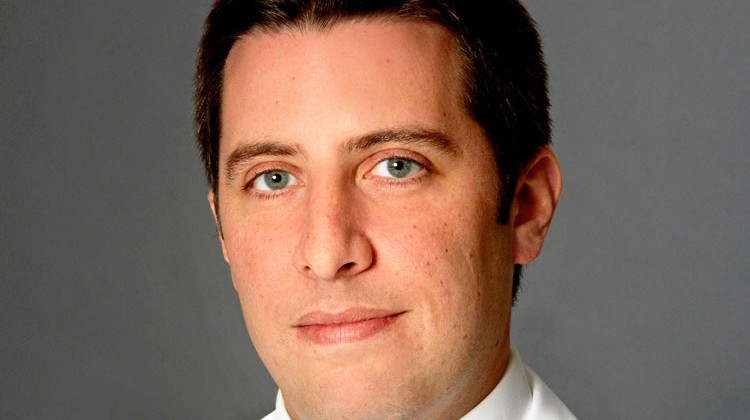 Greenwich Hospital announced that Dr. Mark A. Vitale, MPH, has been selected to receive the prestigious Dr. Melville G. Magida Award at the Fairfield County Medical Association's (FCMA) Annual Meeting to be held on Oct. 27. The Magida Award has been presented annually since 1980 by FCMA and the Rosenthal Family Foundation to a young practicing physician in Fairfield County who exhibits a sense of genuine care and concern for the patients that they serve.
Dr. Vitale is a board-certified orthopedic surgeon and the director of the Hand and Upper Extremity Center at Orthopaedic & Neurology Specialists (ONS) in Greenwich and Stamford. "Giving the highest level of care and compassion to patients is of paramount importance to most doctors. I am extremely grateful to be recognized by my peers and the FMA with the Magida Award when there are so many deserving physicians in Fairfield County." He and his practice are affiliated with Greenwich Hospital.
Dr. Vitale enjoys publishing and lecturing on hand, wrist and elbow injuries and surgical techniques. He is also known as a leader in orthopedic and hand research and has contributed to over 40-peer reviewed scientific papers in addition to authoring several book chapters and invited articles in his specialty area. Dr. Vitale is a graduate of Tufts University where he majored in biopsychology and has a doctorate in medicine from Columbia University where he also earned his master's degree in public health. He completed his residency training at Columbia-Presbyterian Medical Center and then completed his fellowship in hand surgery at the Mayo Clinic in Rochester, MN.
"We are extremely proud of Mark's accomplishment," said Spike Lipschutz, MD, chief medical officer, Greenwich Hospital. "Greenwich Hospital has a reputation for highly skilled physicians who provide excellent patient care and this award is further evidence of that."
Tags:
Dr. Melville G. Magida Award
,
Fairfield County Medical Association
,
FCMA
,
greenwich
,
Greenwich Hospital