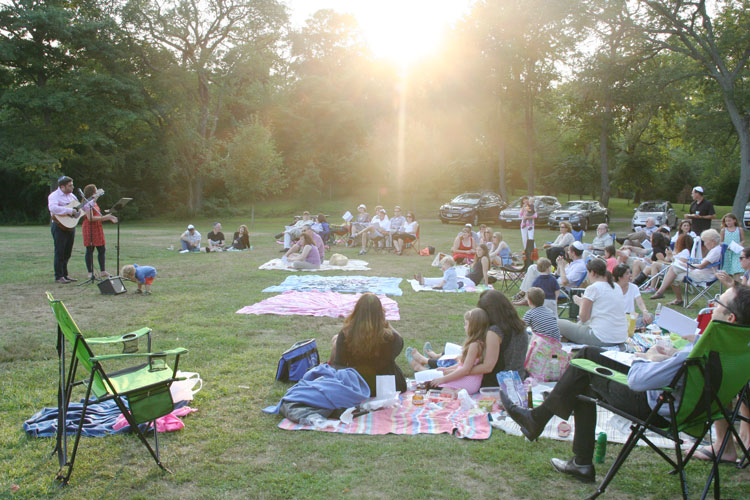 On Friday, Aug. 5 at 6:30 p.m., Temple Sholom will host its annual "Shabbat on the Sound" Service at Tod's Point.
"The last time we were at Tod's Point was in 2014," said Lori Baden, Temple Sholom's Associate Executive Director. "We are thrilled to be back and hope that it will be as well-attended as in years past."
For more than 25 years, the beach service has been the "fan-favorite" of the temple's summer activities. Its casual atmosphere offers a change of scenery from the synagogue's weekly services held in the sanctuary.
"At our 'Shabbat on the Sound' Service, we will engage with our sacred liturgy and music, while feeling God's spirit gently blowing at our bodies, minds and souls," said Rabbi Mitchell M. Hurvitz, who will be joined by musical guest, Sheldon Low. "We will be able to especially Praise the Lord who made heaven and earth, the sea, and everything in them."
Participants are encouraged to bring lawn chairs or blankets and may pack a dairy or vegetarian picnic dinner to enjoy before the service. A light pre-neg of wine and cheese will also be served beforehand.
While a beach pass is not required for this event, guests must be added to the temple's parking list in advance. Parking will be available after 5 p.m. To join Temple Sholom for "Shabbat on the Sound," please contact Alice Schoen at 203-542-7165 or alice.schoen@templesholom.com.