August 2, 2016
Obituary: John William Day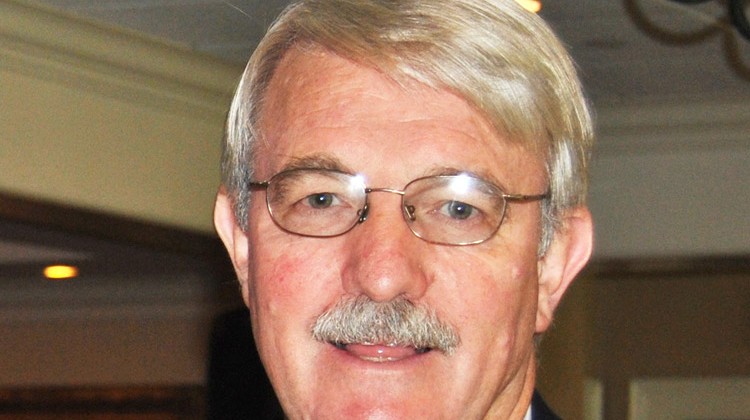 John William Day (Bill), 61, passed away on July 28 in Greenwich.
Born September 8, 1954 in Denver, Colo., to Robert Sherwood Day and Marjory Solomon Day, Bill was a longtime resident of Greenwich.
He graduated from St. George's Preparatory School in Newport, R.I., in 1973, received a bachelor's degree in general engineering from the University of Illinois in 1978, and a master's degree in business administration from Cornell in 1981. Bill's career in engineering and business included Westinghouse in Pittsburgh, IBM in White Plains, and The Bank of New York in Manhattan. For many years he ran his own information technology publishing company, The Day Group, based in Greenwich.
As a youth, Bill's energy could not be contained. He attended Outward Bound survival school in Maine, was the captain of the hockey team at the University of Illinois, and travelled the world on his own. Among his many summer jobs, he worked on boats of all types, including fishing boats in the North Atlantic and sailing yachts in the Caribbean. He also managed the waterfront at Castle Hill, Newport, R.I. His love of seafood, New England, and camaraderie then led him to have his own clambake company. This clambake tradition continued for many years at home for family and friends.
Bill loved sailing and was a member of Indian Harbor Yacht Club in Greenwich for 33 years. He raced his Swan 43, "Sagacious," weekly and enjoyed cruising with his family around New England. Sailing with a group of young sailors that he dubbed "The Sagacious Kids" brought him immense pleasure. He was a founding member of the Indian Harbor Sailing Foundation, established in 2007, to support the development of youth sailing. At Indian Harbor, Bill served on the Board of Directors and was Santa Claus at the annual Christmas Party for many years.
Bill's life was one of family and service. He was an active member of Christ Church and served in many roles, including being on the vestry, the Young Family Club, the Cotton Club and ushering. He was also the annual Easter Bunny for the children of the church. He enjoyed coaching his daughter's softball team as they practiced their pirouettes on the field. His energy and positivity were two of his key traits that were contagious. He would work tirelessly to help and solve problems for family and friends. He will be dearly missed.
Bill is survived by his wife, Susan Woods Day, and their children Andrew Whitfield and Katharine Spalding of Greenwich; and his brother, Robert Sherwood Day, Jr., and his wife, Joan Bryon Dickinson-Day of Torrance, Calif. Other surviving relatives include David and Susanne Woods of Stamford and numerous nieces and nephews: Emily, Laura and Gregory Day, and Wyot, Nicholas and John Woods. He was predeceased by his older brothers Samuel Whitfield Day and Winfield Scott Day.
A memorial service will be held on Aug. 3 at 11 a.m. at Christ Church, at 254 E. Putnam Ave., and interment will follow at the Memorial Garden of Christ Church.
In lieu of flowers, the family suggests that memorial gifts be sent to Indian Harbor Sailing Foundation, c/o Indian Harbor Yacht Club, 710 Steamboat Rd., Greenwich, CT 06830. All donations should be gifted to the Indian Harbor Sailing Foundation. For further information, please contact David Foster at 203-869-2484.
To leave online condolences or to share a memory of Bill, please visit www.LeoPGallagherGreenwich.com.
Tags:
Day
,
John William Day