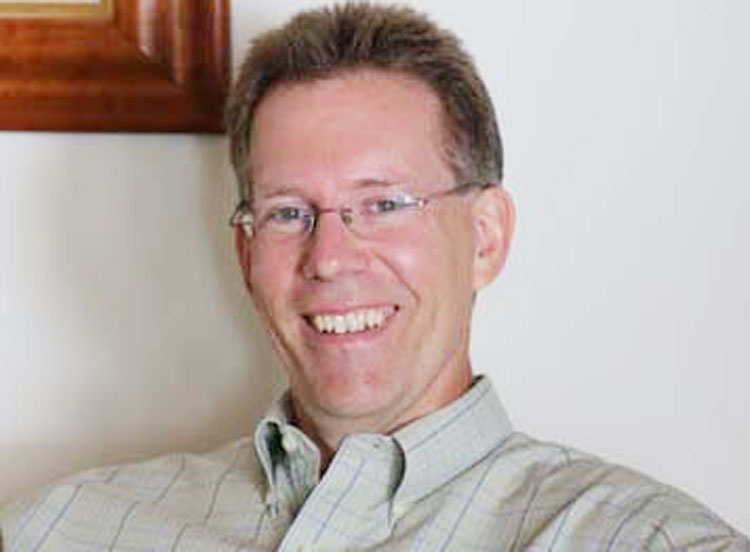 By Ed G. Horstmann
Sentinel Columnist
I have been thinking about Lola recently. She was my grandmother, and on a rainy day in October 1922, she wrote a letter. The opening sentences sound full of good cheer, as though she was writing from a resort. But as her thoughts unfold, the words take on a heavier tone. Although she wrote from a beautiful place—the Adirondack Mountains in upstate New York—she was not staying in a resort, but in a sanatorium. Diagnosed with tuberculosis, and not long after her husband's death from pneumonia, she was forced to entrust the care of their young daughter, Norma, to her husband's parents. From her mountain refuge, the only contact that Lola was allowed with family was through the written word.
Perhaps she sensed that day that few syllables were left in her writing hand. So she took paper and pen and gave her family a final gift. Since she had no money or keepsake to entrust to her daughter's care, she used words to impart a blessing. First, she dispelled any thought that her health might improve. Then she encouraged her in-laws to adopt Norma. "If I was up and able to do for her it would be different," she said, "but I think under the circumstance that it's for her best and we want to do what is best for her, as always." She signed the letter, "Lots of love, Lola." No final flourishes; just the offer of affection.
Although my home is filled with books of every kind, few documents in my possession are more treasured than Lola's letter. Her words help me to believe in the power of the human spirit to face insurmountable odds with dignity, grace and quiet strength. When I feel as if I have nothing more to give, I remember Lola, close to death, giving her blessing to two dear people who loved Norma, my mother, into adulthood.
I have been thinking about Lola recently, especially as I listen to the many anguished voices crying for attention across our nation. It is hard to hear the ragged sounds of grief and rage, and harder still to think of what our response could be in the face of such pain and brokenness. So these days I am searching within for the resilience that shone through Lola even on her worst of days. The letter that she crafted was written on the day before she died. Yet she chose, in the words of W.H. Auden, to "show forth an affirming flame," even when there was precious little energy in her weakened body to do so.
When I am tempted to feel that there is little I can do to shape a future better than the present, when the drumbeat calling forth our fear sounds loudly in the public square, I want to remember Lola. She found a way to state her hopes for her daughter as an uprising against overwhelming despair. That action was not a hug or a bedtime story or a lullaby, all of which she would have given had she been able to do so. But perhaps the force of her affirmation gave her in-laws that extra courage they needed to make a home for a little girl who needed one. I want my words and actions to embolden others in that same life-giving spirit.
Antoine St. Exupery, the author of that marvelous book "The Little Prince," once said that "in the heat of crisis, the only thought you can allow yourself concerns the next correct action." In the wake of recent violence across our nation, that next direction may not yet be clear to us. But in the awkward meantime, we can turn towards one another with love and respect. We can listen for the voices of wisdom among those who suffer most. We can face those things about our society that expand the possibilities for a flourishing life for some while diminishing those possibilities for so many. And with that same fierce honesty we can gather with friends and family, neighbors and communities of faith, to discern that next correct action that will restore a common good that can be uncommonly great.
The words written by Lola's hand have faded somewhat over time, but not the spirit that wrote them. I believe that her blessing lived through my mother, lives through me, and will live through those I love. I believe we have the power to choose life, even while we are weary and wary. God has given us more spirit than we will ever use. Now is the time to turn towards that deep down goodness, and follow the Spirit wherever it might lead.
The Rev. Dr. Edward G. Horstmann is senior minister at Round Hill Community Church in Greenwich.