May 31, 2016
Brunswick Lacrosse's Walsh to Play in UA Senior Lax Game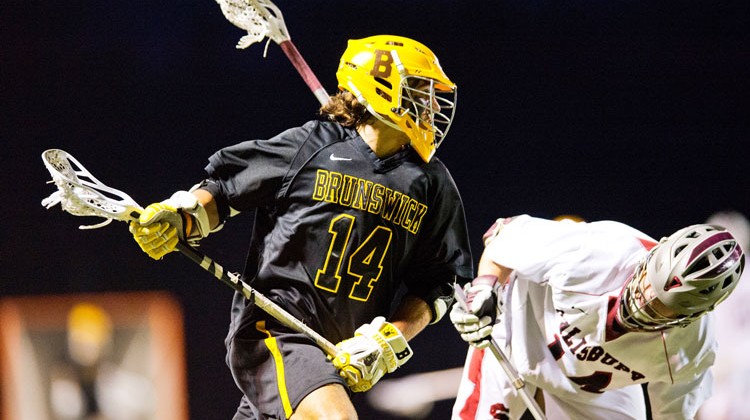 Reilly Walsh is scheduled to play in the 11th Annual Under Armour All-America Senior Lacrosse Game, hosted by Towson University on July 2, at 8 p.m. Walsh was also named an All-American by the organization.
ESPNU will be broadcasting the game live.
To be named an Under Armour All-American, a player must be nominated by a coach or athletic director and then selected by a committee at Inside Lacrosse.
Walsh, bound for Duke University this fall, is one of 44 players selected for the event. The freshly-minted Brunswick graduate will play attack on the 22-member North team that will face-off against an equally numbered South squad.
The Bronxville, N.Y. resident finished his 2016 campaign with a career-high 67 points, including 42 goals.
While Walsh consistently drew the most attention from opposing defenses, his teammates benefitted. This year Walsh dished out a career-high 25 assists, helping his team to an impressive 15-3 record.
For his three years on the varsity squad, Walsh collected 182 points, grabbing 133 goals and 49 assists.
According to his coach David Bruce, Walsh was a great leader as a co-captain as well as a team player. 
"He would be the first to recognize that much of his success came from the play of others," said Bruce.
The 44 players in the all-star game represent an amazing group of 2016 graduates from some of the best-known high school lacrosse programs in the country.
Tags:
Brunswick
,
Brunswick Lacrosse
,
David Bruce
,
Duke University
,
greenwich
,
Reilly Walsh
,
Towson University
,
Under Armour All-America Senior Lacrosse Game