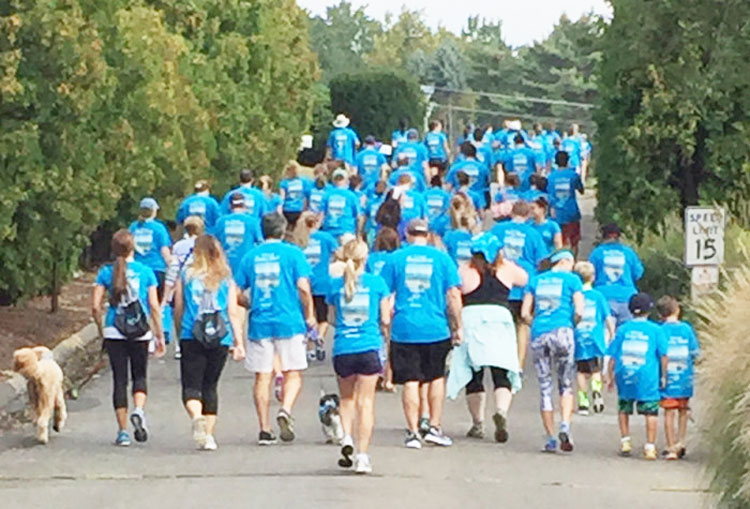 By Michelle Moskowitz
Sentinel Contributor
Adventure on the water for many Greenwich residents is as integral a part of summer as building sandcastles on the beach, toasting marshmallows and outdoor concerts. Teens and adults alike are gearing up to enjoy the myriad water activities, including fishing, boating and a host of other water sports. But with the anticipation of waterfront adventures comes the stark reminder of Emily Fedorko, a Greenwich High School teen who died in a tubing accident while out with friends on Long Island Sound almost two years ago. 
But after great tragedy, the human spirit sometimes prevails.
Just two days after her passing, Emily's parents, Pam and Joe Fedorko, created the Emily Catherine Fedorko Foundation (ECFF) in order to keep her bright spirit alive and increase awareness and education about safe boating practices and water sport safety. And just 10 months later, after much perseverance and determination from Emily's parents, Governor Dan Malloy signed and passed "Emily's Law," mandating that all Connecticut boat operators take a boating safety course (including towing instruction); be at least 16 years of age (up from 13) in order to pilot watercraft towing skiers or tubers; and possess a Connecticut Safe Waterskiing Endorsement.
According to the U.S. Coast Guard, the top three factors contributing to boating accidents are operator inattention, improper lookout, and operator inexperience. 
The ECFF will hold the first Emsway Walk for Safety on Sunday, June 5 from 9 a.m. to noon at Tod's Point in Old Greenwich (ending at the Innis Arden Cottage). The event consists of a 2.5-mile walk, during which important boat safety Q&A will be dispersed along the beach path like an interactive quiz show.   Other features include safety prizes, a safe-towing demonstration, light refreshments, and even a local shellfish raw bar.
Registration is $10 per person online, $15 the day of the event and children under 10 enter for free. Registration check in begins at 8:30 a.m. The first 250 people (ages 10 and up) who register online will receive a free life vest and t-shirt, as will anyone who has a Connecticut Boating Safety Certificate or registers online for a safe boating class.
Rick Kral, owner of the Greenwich Water Club, explained how much Emily's passing shook the community. "Parents definitely became more cautious and for good reason, but safety has come a long way. The design of the flotation devices and the electronics in the boats are much more advanced today. Greenwich is a beautiful waterfront community and the water provides an incredible bonding time for family and friends without any distractions."
Registration for boating safety classes are available at greenwichwaterclub.com.
To help raise awareness for towing and boating safety, and to honor Emily's spirit, register to walk online @www.emsway.org/walk. Go to www.emsway.org to learn more about the EFCC.