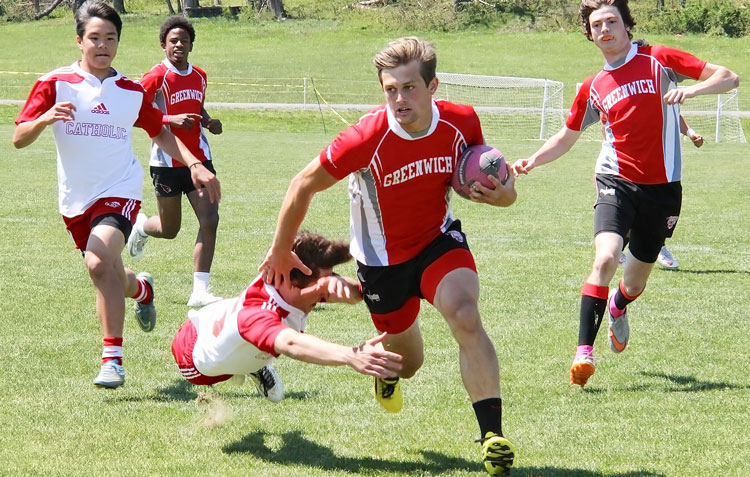 In a back-and-forth battle between the top team in the country, the Greenwich High School rugby team held a slim 7-5 lead against Penn High School, but two scores late gave Penn the 24-12 victory in the opening game of the High School Rugby Boys National Championships Thursday evening.
The match against Penn, the No. 3 seed team in the national championship, was played at the Rugby Athletic Center in Charlotte, North Carolina.
In the first half, Big Red took the lead when Luke Bienstock scored a try on a 40-yard run with 9:20 to play in the half. Soh Nakayama had a good conversion and to give GHS the 7-0 lead.
Less than two minutes later, Penn scored on a try but missed on the conversion to cut the lead to 7-5.
With 22 minutes to play in the contest, Penn took the lead on a try and conversion, however Greenwich came storming back. Seven minutes later Ian Pearson netted a try and although the conversion was no good, the score was tied 12-12.
Penn finished with two tries in the final 10 minutes to put the game out of reach.
Greenwich High School will be back in action tomorrow for the second of three game played during the national championship.