May 17, 2016
Greenwich Laxmen Rebound With Win Over Eagles, 17-10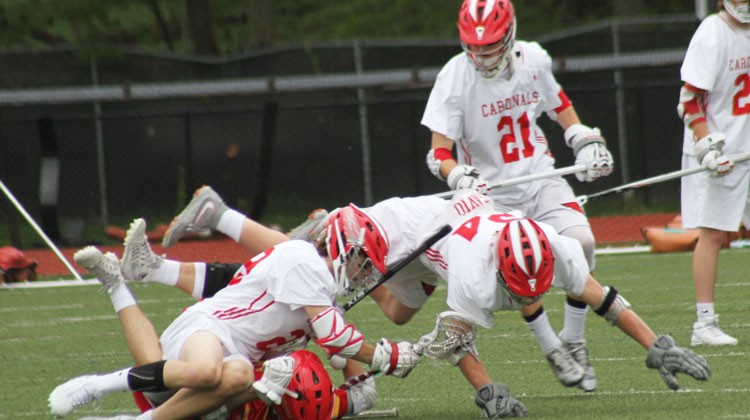 After a tough loss to Darien over the weekend, the Greenwich High School boys lacrosse team got back to its winning ways with a 17-10 victory over Trumbull High School Tuesday afternoon.
In the victory, GHS was paced by Will Perry, who finished with five goals and one assist. In addition, Michael Sands took home four goals and two assists, while Matt Baugher added the hat trick and two assists.
Bailey Savio finished with two goals and two assists, while teammate Scooter Harrington added a goal and two assists. Sean Doherty wasn't to be denied and added two goals, while Jack Feda and Addison Muir were credited with a goal apiece.
In net, GHS played two goalies, as Bennett Cooper took home seven saves and Andrew Triscari grabbed four saves in the winning effort. In addition to his goals, Savio won 15 of the 25 faceoffs against the Eagles.
Tags:
CIAC
,
ctblax
,
ctlax
,
FCIAC
,
GHS Lax
,
greenwich
,
Greenwich lacrosse
,
lacrosse
,
Trumbull