May 12, 2016
Greenwich Boys Lacrosse Blasts Danbury 17-4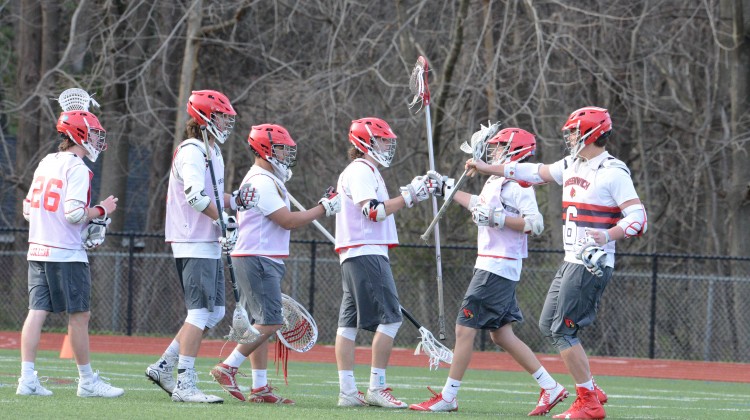 The Greenwich High School boys lacrosse team had little trouble getting past Danbury High School, coming away with the 17-4 victory Thursday afternoon.
Tyler Saleeby had himself a game against the Hatters, coming away with three goals and one assist. In addition, Matt Baugher added a hat trick in the win. Not to be outdone was Michael Sands, who took home two goals and two assists. Both Will Perry and Scooter Harrington added two goals and one assist each.
Sean Doherty added a goal and an assist, while Bailey Savio, Jack Feda, Vijay Kadiyala and Truman Imbo took home a goal each. Matt Davey got on the scoresheet with an assist.
The duo of Bennett Cooper and Andrew Triscari combined for seven saves, while Savio and Phil Ayoub combined for a perfect 7-for-7  in faceoffs. Andrew Hollander finished 2-for-3 in faceoffs.
Tags:
Boys Lacrosse
,
CIAC
,
ctblax
,
ctlax
,
FCIAC
,
greenwich
,
Greenwich lacrosse