May 2, 2016
Brunswick Crew Takes Care of Fairfield Prep, Wins Top 3 Boats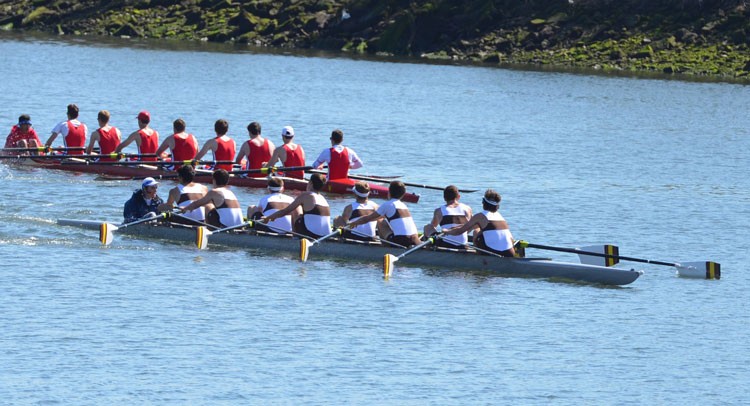 The Brunswick Crew team won the Varsity-8, Second Varsity-8, and Third Varsity-8 races against Fairfield Prep in open water on a beautiful Saturday morning in the waters off Captain's Cove Seaport in Bridgeport.
Brunswick's Varsity-8 boat was pushed early on by a strong top boat from Fairfield Prep, but the Bruins took command in the middle of the race, pulling away near the finish line, besting the Jesuits by more than seven seconds. Brunswick ended the 1,425-meter course in 4:16.91, racing with an outgoing tide against a moderate headwind. 
In the Varsity-8 boat was Will Marvin at bow, Andreas Kern, Alexander Kutner, Thomas Kern, Gamble Freydberg, Will Powers, Will Bass, stroke Matthew Womble and coxswain Alec Esmond.
Brunswick's Second Varsity-8, racing with a new line-up, powered off the line and quickly took control of their race. 
The Bruins opened up a large lead over the course of the race and won by over 13 seconds. Competing in the boat were bow Jack Altman, Aiden Reynolds, Tate Huffman, David Sorbaro, Andrew Kelly, Matthew Jacobson, Ridgley Knapp, stroke Alex Wada and coxswain Conor Boyle.
The Bruins' Third Varsity-8, earned a 4.5-second victory, keeping their unbeaten streak intact. The team of bow Diego Jasson, Ben Shore, Gray Johnson, Duke Guadalupe, Alex Tucker, Scott Gibbons, Christian Ruf, stroke Jack Mozingo and coxswain Matthew Pillari were in the Third Varsity-8 boat. 
Fairfield Prep won the 4th Eight and the 6th Eight (2nd freshmen) races, while Brunswick's top freshmen eight won their race in the 5th Eight category.
The Bruins will be back in action on Sunday, competing on the Charles River Basin in Boston. Race time is set for 11 a.m. and Brunswick will take on hosts Boston College High, as well as Fairfield Prep, Fordham Prep and St. John's (Shrewsbury, Mass.).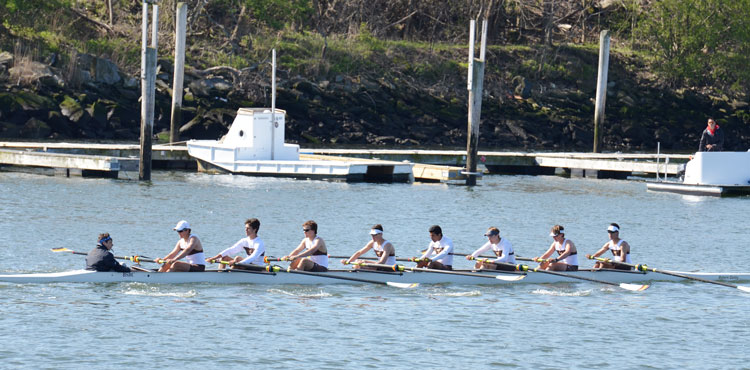 Tags:
Brunswick
,
Brunswick Crew
,
ctcrew
,
Fairfield Prep
,
greenwich
,
regatta