April 27, 2016
Bishop Caggiano to speak at Sacred Heart Greenwich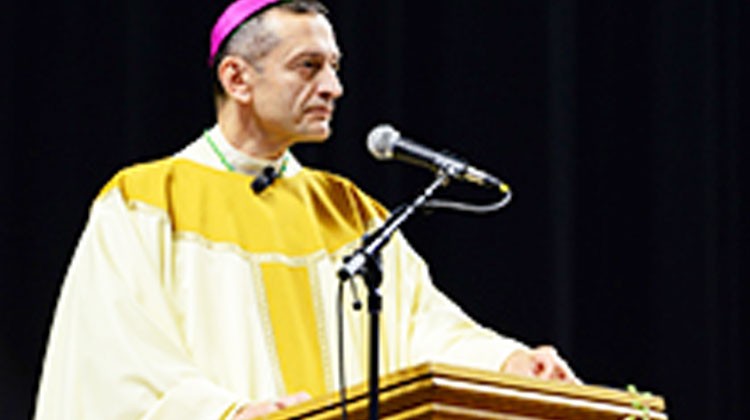 Bishop Frank J. Caggiano of the Bridgeport Catholic Diocese will speak Tuesday, May 3 at 9 a.m. on "Being Catholic in Today's World" at Convent of the Sacred Heart, 1177 King Street.
Coffee will be available at 8:30 a.m. for those who wish to join an informal roundtable conversation in the McLaughlin Art Gallery.
Bishop Caggiano will begin his talk at 9 a.m. There will be a question and answer session. Following his presentation, the bishop will celebrate Mass at 10:30 a.m. in the school chapel.
The public is invited to this "Come to the Quiet" program sponsored by the school, and spend the morning with the bishop. Guests may attend all or part of the program. There is no charge.
To reserve a place, please contact the school at 203-532-3540 or zurheider@cshct.org
Tags:
Bishop Caggiano
,
greenwich
,
Sacred Heart