April 25, 2016
Brunswick Lacrosse Upends No. 18 Haverford 12-6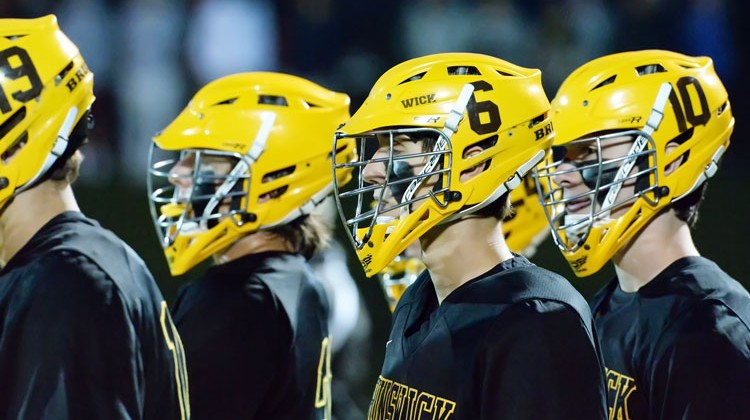 Leading 5-4 in the third quarter over No. 18 Haverford, the Brunswick School lacrosse team went on a 5-1 run en route to a 12-6 win at the Katie Samson Festival in Radnor, Pa. on Saturday.
With the victory, the Bruins, ranked 24th in the latest Inside Lacrosse poll, improve to 8-2 overall.
Brunswick opened the first quarter with four goals by four different players, before Haverford closed the quarter with a goal.
In the second quarter, Reilly Walsh scored his second goal of the game on a feed by John Fox in the opening moments, giving the Bruins a 5-1 cushion. Haverford capped the first half with its second tally of the game.
Haverford netted a pair to make it a 5-4 game in the third quarter, before Brunswick's decisive 5-1 run to finish the third.
Goals from Alex Buckanavage, Walsh and Jack DeNaut made it an 8-4 contest, before Haverford answered with a goal at 1:36.
Holding an 8-5 lead, Buckanavage netted his third goal of the game with 10 seconds remaining. Fox followed with a goal just before time expired in the quarter, to cap the Bruins' run.
Trailing 10-5 in the fourth quarter, Haverford managed one goal before the Bruins netted the final two of the game. Buckanavage set-up both goals, first feeding DeNaut at 8:21, followed by an assist to Walsh at 4:29.
Tags:
Brunswick
,
Brunswick Lacrosse
,
ctlacrosse
,
ctlax
,
FAA
,
greenwich
,
NEPSAC