April 8, 2016
Greenwich's Abilis Dodges One Bullet, Awaits Another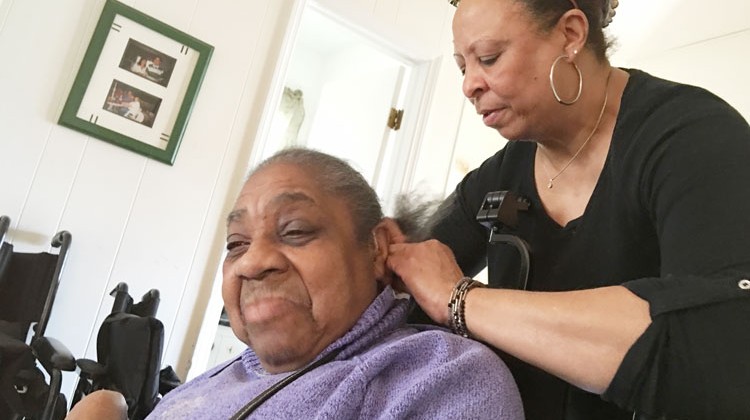 By Bill Slocum
Contributing Editor
A Greenwich-based nonprofit agency that has been assisting the developmentally challenged for 65 years faces an uncertain future after a recent state funding cut proposed by Gov. Dannel Malloy was narrowly averted.
Dennis Perry, CEO of Abilis on Glenville Street, was looking last week at a $17.8 million cut to the department that provides most of Abilis's funding, a cut he said "would have been eight to ten times greater than any cut the agency had seen in the recent past."
"It could have impacted us greatly," Perry said. "In its worst outcome, had the Governor's proposal been accepted, it's possible it would have meant almost no job coaches, therefore no people we work with getting jobs. In its worst outcome, it would have put people on the streets."
Founded in 1951 and known for years as Greenwich ARC, the 501c3 organization works with a wide range of developmentally disabled people across their lifespan, from infancy to schooling to independent living and employment.
Perry said the cut was averted last week after Republicans in Hartford, including members of Greenwich's delegation, put forward a compromise proposal after Gov. Malloy tried to address a $225 million budget shortfall through discretionary cuts that fell heavily on his Department of Social Services. While Abilis solicits donations as a nonprofit, it remains largely dependent on DSS aid.
Perry was in Hartford last week lobbying for support, bringing with him people who depend on Abilis assistance.
"What happened was Republicans put forward a budget that recognized the problem but spread the burden across state government," he said. "Democrats came around to that thinking as well. They joined the Republicans and agreed on a spending plan that addressed cuts, but on a fairer basis."
One of those legislators advocating the compromise, Mike Bocchino, who represents the 150th District and lives in Byram, called it a satisfying end to a "scary situation."
"By making those adjustments, we were able for this final quarter to save the Department of Social Services from experiencing these detrimental cuts," Bocchino said. "Is there potential for some layoffs? Yes, but it avoided a complete shutdown of that great organization."
But both Bocchino and another local legislator who was involved in the effort, Fred Camillo of the 151st District, who lives in Old Greenwich, say the real test for Abilis's continued viability is to come.
"The bigger problem will be in the next few months, and the next few years, when the state deficit could reach $4.5 billion," Camillo said.
Perry agreed that is very much on his mind, particularly a $900 million shortfall anticipated for fiscal year 2017.
"That becomes the unanswered question," he said. "There will be a vote on the fiscal 2017 budget at the end of the current legislative session. The Appropriations Committee is due to submit their budget in the next week. Now the question is what will the Appropriations Committee propose, will it be as bipartisan, and will it be as adept at spreading the burden as it was in the last three months of fiscal 2016?"
That may be too much to count on, Perry concedes. To that end, he said Abilis is looking at more active means of sustaining their mission. That includes everything from early lobbying of legislators ("We have told our mailing list of friends to write these people") to investigating non-public sources of funding.
"Fundraising alone, as important as it is, will not solve the problem," he said. "We need to determine how to move from dependence on the state to private-financed services. We can address needs people have for which we can charge privately."
Perry said he sees too much need for Abilis' work to pull back now; his own son is one of many served by the organization.
"We want to maintain our funding," he said. "But state revenues are diminishing. If we wait for the state to fund us, we will face a challenge moving forward, a challenge that can not be addressed solely by donations."
Tags:
abilis
,
greenwich
,
state funding