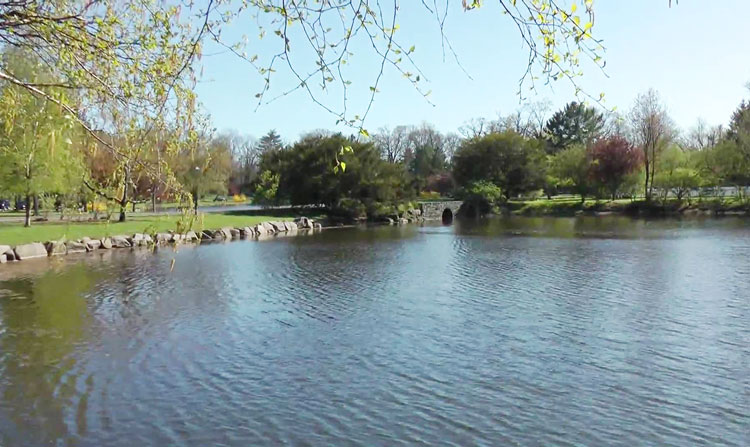 "Reviving the Historic Parks of Greenwich," a program presented by landscape architect Martha Lyon on Thursday April 7 at 10 a.m., will be high-lighting the Town of Greenwich's ongoing efforts to preserve the historic character of each of its four town parks landscape while, the same time, preparing for future needs spurred by shifting public use and the potential effects of climate change. The program will be held at the Garden Education Center (GEC).
In the early 20th century, the Town of Greenwich began acquiring land to develop places where residents could freely enjoy passive and active recreation. Four public parks emerged, each with its own character and location within the town. Bruce Park, Binney Park, Tod's Point, and the Montgomery Pinetum all became crowning jewels in the local landscape for the residents to enjoy. Nearly a hundred years later Martha Lyon has been at the helm of this extensive historical research of the four parks and has worked with the Town of Greenwich in developing a long range plan for the health, vitality and longevity for all parks.
After the program take a walk with Martha Lyon, Lisa Beebe, the Director of Horticulture at the GEC and Bruce Spaman, Superintendant of Parks through the Montgomery Pinetum to explore the past of this property.
Marth H. Lyon, ASLA is managing principal of Martha Lyon Landscape Architecture, LLC in Northampton, Mass. MLLA specializes in historic landscape-based projects and has worked to preserve parks, waterfronts, streetscapes, historic house museums, cemeteries, and the settings for municipal buildings.
The Garden Education Center of Greenwich is located at 130 Bible Street. The fee for members is $35 and $45 for non-members, lunch included. Pre-registration is required. Landscape Architecture CEU credits available. To register, visit GECGreenwich.org or call 203-869-9242.