March 1, 2016
Family Centers: 125 Years of Service in Greenwich, Stamford
[jwplatform XYAACij5]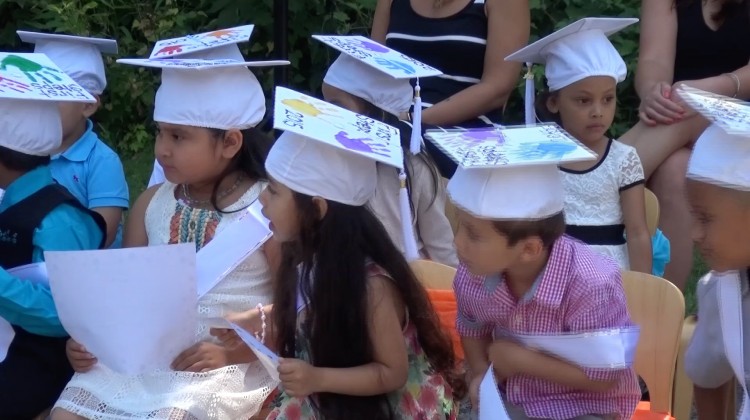 Family Centers is celebrating 125 years of service to the community. President Bob Arnold discussed the history of the organization, what it does for the people of Greenwich and Stamford, and what he sees for the future of Family Centers.
"We are proud to be around, and doing more and better work than ever 125 years after our founding. We are very grateful tot he community here for supporting us for 125 years. I'd like to think that's happened because we keep meeting the needs of the community," said Arnold.
Arnold, who has been CEO since 1982, says Family Centers began in 1891 as the Stamford Family Aid and Welfare Society.
"Then in 1895, the Greenwich Aid Society was founded. The two organizations grew up side by side for 100 years. In 1995, we merged the two. They were combined to make a better organization with a more efficient delivery system for the kinds of programs that people need," said Arnold.
Arnold says these programs have three major functions: lead children to educational success, provide access to health for families who are struggling, and help people become more economically independent.
"In Greenwich, we have a very large number of families who have come here from other countries. They've come here to work and achieve the American Dream. They just can't do it upon arrival without a little help," said Arnold.
Although Greenwich is an area of great wealth and affluence, Arnold says there are a large number of families that are considered "working poor".
"They are working at jobs that don't have consistent hours, they don't have full time work. They have to string two or three jobs together," said Arnold.
Arnold says these people do whatever they can so their children can benefit from the education and other services Greenwich has to offer. Family Centers has changed over time to fit the needs of these people.
"Now, we are embedded all over the community. We are out in public housing: we run our child care Head Start and School Readiness services down at Armstrong Court. We are opening a new health clinic at Wilber Peck Court. We used to be a place that people came to for help. Now, we are an organization that's spread out throughout the community where the people are providing them assistance in various locations," said Arnold.
As for the future of Family Centers, Arnold says he wants to continue to help people succeed by expanding current programs and creating new ones, and working with community partners.
"Most people come in, they don't just have one issue. They have multiple issues. Our approach is a comprehensive approach and we can do a lot of it, but we can't do all of it. We really need to work closely with partners throughout the community," said Arnold.
Arnold says he wants people to know they can tun to Family Centers at anytime for help. You can get more information at www.FamilyCenters.org.
Tags:
Armstrong Court
,
Family Centers
,
greenwich
,
head start
,
Preschool
,
Stamford
,
wilber peck