February 26, 2016
GHS Indoor Track & Field Prepping for New Englands
[jwplatform 4HSVl73J]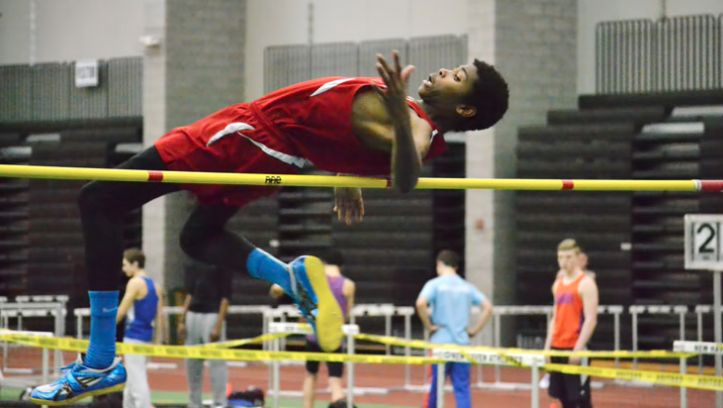 Earlier this month, the Greenwich High School indoor track teams competed in FCIACs- the girls finishing third and the boys finishing fourth. Now, it's time to change gears and prepare for the New England Championships.
"I've been on the track team since I was a freshman, and I made it to New Englands in the spring, but I've never actually gone to New Englands and been able to run in Boston at this track. I'm really, really excited and this has been a lot of fun so far," said senior captain Anna Giannuzzi.
"I know there will be a lot more competition. I looked at the seeds from the other states and there are definitely a lot of fast girls," said Emily Philippides, a sophomore.
GHS will be sending four girls and two boys to New Englands held at the Reggie Lewis Track and Athletic Center up in Boston.
"I didn't even know we were going to have one person in the New England Championships. To have that many is a huge accomplishment," said coach Brian Robbins.
"It's fantastic. To really, truly be one of the best in the entire state of Connecticut is a testament to the hard work that they've put in as athletes," said head coach Evan Dubin.
To qualify, athletes have to be top 6 in the state in their races or events, but for Philippides, she finished in the top spot at state opens in the 600 meters.
"I was nervous for that race for about a week. So, when I crossed the finish line, I was just relieved I was able to get first," said Philippides.
Three other girls will join Philippides to run the 4 x 200 meter race at New Englands.
"We've definitely improved our 4 x 2 time. We changed the lineup a couple times But now, in our last meet, we were seeded ninth and we ended up taking a second off our time from states. We've seen a lot of improvement," said Giannuzzi.
Safir Scott will be competing in the high jump and Issac Floyd will represent the Cardinals in the long jump.
"It's that day, that moment, being right there, being ready to compete. It's really tough. But, they excelled and now they are moving on," said Robbins.
"It feels good. this is my first indoor season, so it's going well so far. I'll hopefully come in first," said Scott.
The athletes say they are happy their hard work all season has paid off and are excited to run in such a big meet.
"Hopefully, they'll enjoy this moment. It's something they can tell their kids and grandkids about, and more importantly, hopefully they have success at the meet," said Dubin.
The meet we take place on Sunday, Feb. 28. We will keep you updated on how the Cardinals finish at New Englands.
Tags:
CIAC
,
CIAC track and field
,
FCIAC
,
FCIAC track and field
,
greenwich
,
Greenwich High School
,
indoor track and field
,
New England championships
,
new englands
,
Reggie Lewis
,
Reggie Lewis track and athletic center