[jwplatform qbUVHkj0]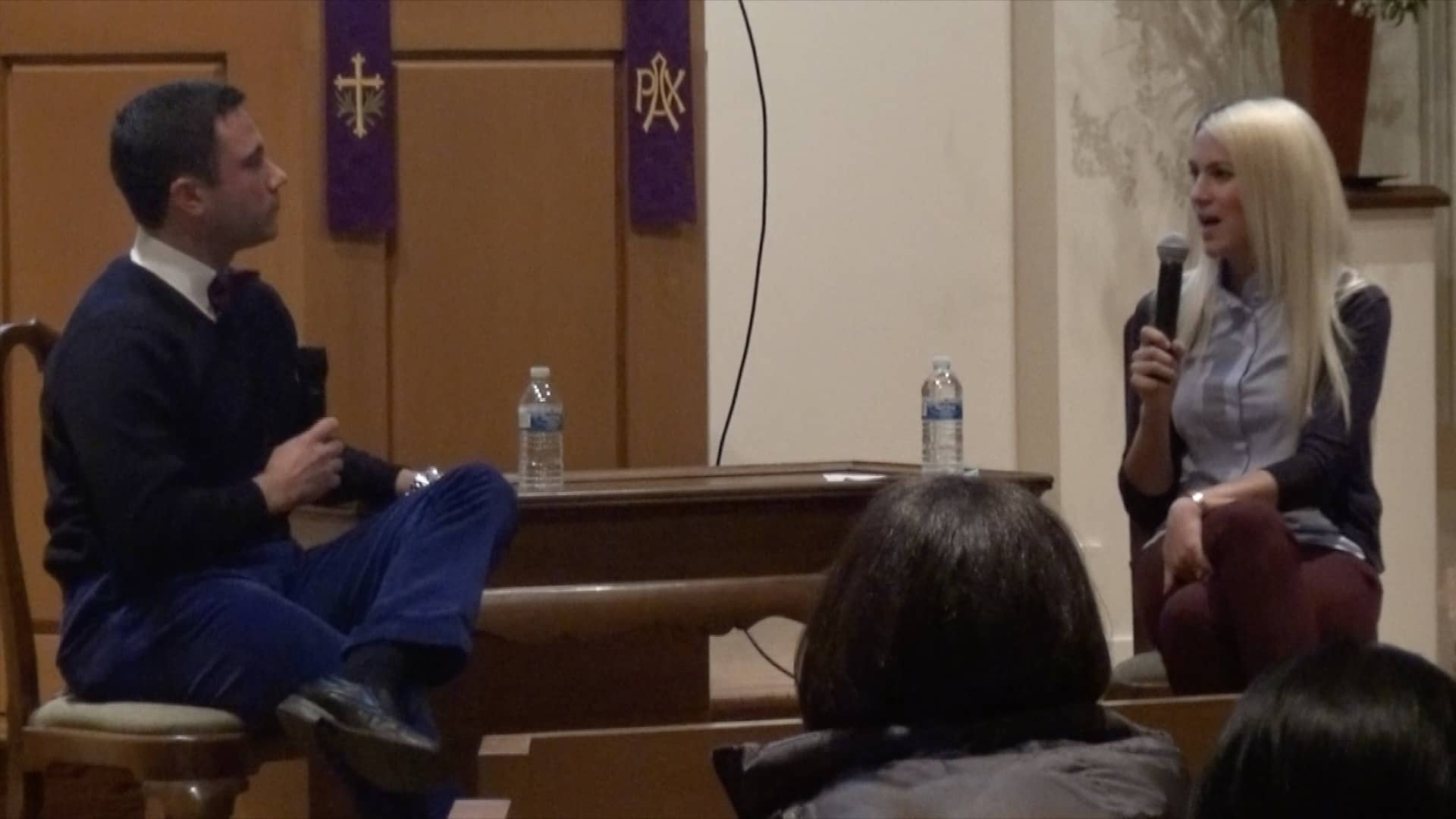 Former Sandy Hook first grade teacher Kaitlin Roig-DeBellis spoke inside Round Hill Community Church, sharing how she continues to choose hope even after enduring the tragic events that took place in Newtown back in 2012.
"Having hope means you choose to believe. It means even if times are bad, you are hopeful they will get better, and if times are good you are hopeful that they will remain. But, you are aware that nothing is ever promised," said Roig-DeBellis.
Roig-DeBellis says she hid her 15 students in a small, single stall bathroom as 20 year old Adam Lanza shot his way into Sandy Hook Elementary School, murdering 20 children and six adults.
"I could have never planned for the tragic events of December 14, 2012, and after, found myself on a very new path with no plan. We will each meet times in our lives when we find ourselves on a path armed with no plan. I would encourage anyone to always persevere. When I found myself there, I made two decisions that made all the difference," said Roig-DeBellis.
Roig-DeBellis says she decided that day wasn't going to define her and that she would get her control back. The 32 year old says this lead her to write the book "Choosing Hope" and to found Classes 4 Classes. The non-profit connects children in classrooms all across the country and teaches students it is better to give than receive.
"Classes 4 Classes was founded on the belief that when we actively engage children in our country in being compassionate and kind and empathetic, that there simply is no room for hate," said Roig-DeBellis.
Round Hill Community Church Associate Minister Dan Haugh says he hopes Roig-DeBellis' message resonates with young families.
"Her experience is really focused for families with young children and to be able to provide them with hope for life most difficult and dark situations," said Haugh.
Haugh says the church has many events for families with young children and everyone is welcome to check it out. Also, you can find Roig-DeBellis' book "Choosing Hope" in book stores now.
"Evil can not ever define you if you choose to focus on hope," said Roig-DeBellis.