February 19, 2016
Editorial: The Ship of State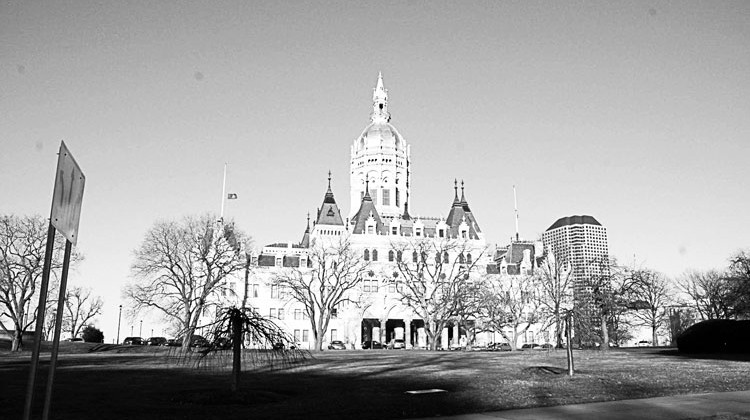 It's been an unsettling month and a half for the state of Connecticut's economy. Early in January, General Electric, one of the largest and most storied American corporations, announced it was moving its headquarters from Fairfield, Conn. to Boston, Mass. Watching the process unfold was painful. In making their pitch to company executives to stay in the state, Connecticut economic development officials used a picture of a Pratt & Whitney engine when they meant to use a GE engine. Amateur hour.
Some argue that GE wanted to leave Connecticut and was looking for an excuse. We don't believe a company like GE needs an excuse. A statement issued by the company last summer said, "Connecticut's economy continues to struggle as other states offer more opportunities and a better environment for business growth." That is certainly true. Our state has shown zero GDP growth, the lowest in the nation except for Louisiana and Maine. The leaders in our state need to wake up. Aetna is widely rumored to be considering moving its headquarters from Hartford to Louisville, Ky., and with it, 6,000 jobs.
Perhaps they are starting to rouse themselves. When Gov. Malloy opened the current session of our General Assembly on Feb. 3, he sounded almost like a Republican. He talked of a "new economic reality" and the need to "reset our expectations of what we can afford." He really caught our attention when he said, "We need to make our budget more predictable, more sustainable and more transparent." Yes, we do, and we applaud the governor for saying so.
Our state's financial house is a mess. In January, the state legislature used bubble gum, duct tape and string to fix a $254 million budget hole. The next fiscal year, which begins July 1, is expected to have a $560 million shortfall. The following two fiscal years are anticipating deficits of $4 billion. This is no way to run a state.
The governor's solution is across-the-board budget cuts of 5.75 percent and an outspoken reluctance to not raise taxes. We have been here before. The only thing that is different is the pretty words about predictability, sustainability and transparency. It is no secret the governor is beholden to the unions. His current proposal would reduce the state's work force by more than 1,000 employees. The spokeswomen of SEIU 1199 New England, a union with 7,500 state employees, is already making veiled threats that reducing the state work force could lead to a Flint-type water crisis. There is no need for that kind of hyperbole.
If the governor is serious about this ship of state, he must ensure that the Democratic leadership comes to the table willing to make tough choices and agree with his budget proposal. He cannot, as he has done in the past, throw up his hands and say the Democrats would not agree and sign what they put forward. That is part of the reason we are where we are today. He must steer this ship through calm waters and rough seas alike.
What does all of this mean to Greenwich? Greenwich sends a disproportionate amount of tax revenue to Hartford compared to other communities. The individual tax rate for those earning more than $500,000 has gone from 6.5 percent in 2010 to 6.7 percent and now 6.99 percent. Continuing to tax our way to fiscal health will see more and more of our neighbors move to Florida and elsewhere. When they leave, so too does their tax revenue as well as all of their ancillary spending, such as generous donations to local charities and patronage of our local stores. It affects our local economy and the fabric of our community. Keep an eye on how GE leaving Fairfield affects that part of our county.
We need the adults in the room to sit down and negotiate our state's fiscal future without partisan rancor. Everyone is going to feel the pinch. No more kick the can and no more blame game. We need real solutions before we run out of duct tape and bubble gum.
Tags:
Connecticut
,
economy
,
greenwich