[jwplatform xo2vbTHI]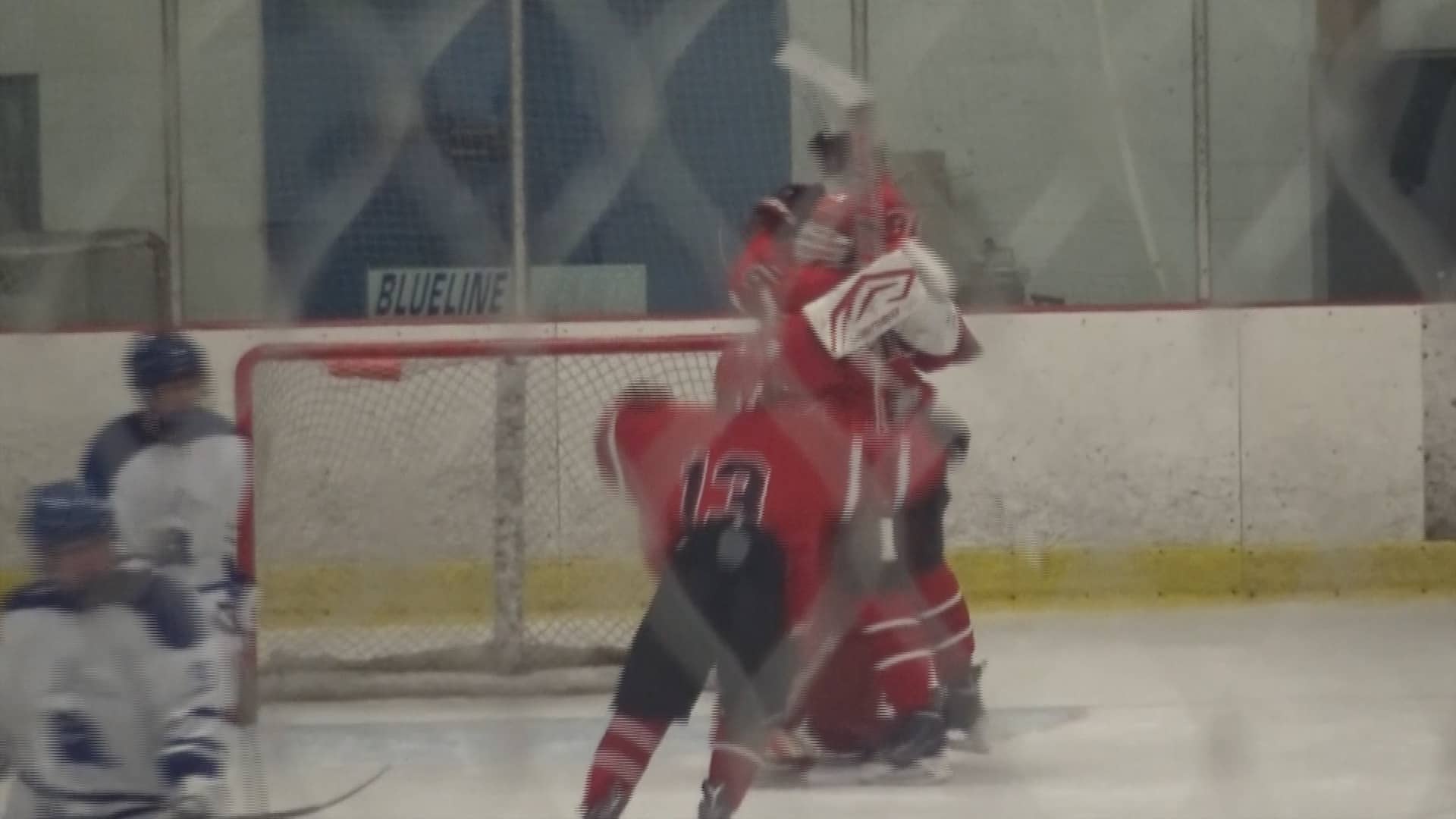 The top two teams in the FCIAC- the Greenwich Cardinals and the Darien Blue Wave- faced off at Darien Ice Rink on Wednesday afternoon.
First period, both goalies show a solid performance. The Cardinals had a few good looks but David Voigt was there to protect the net. Here he traps this shot from Alex Mozian to keep it scoreless.
Bozzuto does the same in the net for Greenwich and the score is a hard fought 0-0 after one period.
Now let's go to the halfway mark of the second period. Cal McKinney gets a great pass and places the puck in the back of the net. Greenwich is up 1-0 going into the third period.
Mike Mozian goes on a fast break down ice..passes to his brother Alex, who passes the puck back and gets it past Voigt… The Cardinals are all rilled up leading the Blue Wave 2-0 with 10:40 left to play.
Fast forward four minutes… Max DeBeradinis gets a pass from Captain Jake Kirby to put the Blue Wave on the board.
But the Cardinals will hold on to beat Darien 2-1 in this FCIAC showdown.
"We knew coming in they were a tough team. We lost to them 3-0 earlier. Our offense was struggling so we knew we had to come in and get gritty goals. we came in and played great defensively," said Bozzuto.
"The team played really well. In a game like this, it can really go either way, but you have to give yourself a chance to win. Everybody has to compete and we competed hard, much better than the last time we played them," said Head Coach Bob Russel.
Next, Greenwich will face Ridgefield at Dorothy Hamill rink on Thursday at 8:00 p.m.