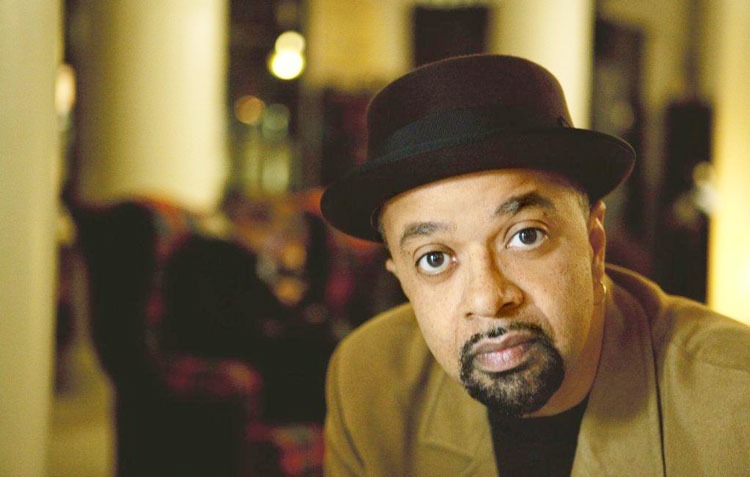 Black History Month, or National African American History Month, honors the achievements of black Americans and recognizes the central role of African Americans in U.S. history. To celebrate, Greenwich Library will present a month-long series of film, music and literary events in the Cole Auditorium.
Greenwich Library's Peterson Concert Series hosts author and musician James McBride and his Good Lord Bird Gospel Band, Sunday, Feb. 28 at 3:30 p.m. for an afternoon of words and music.
The afternoon will combine selected readings from McBride's National Book Award winning novel, The Good Lord Bird, with performances of spirituals and jazz renditions of classic gospel songs inspired by abolitionist John Brown, a key figure in the novel. James McBride is an author, musician and screenwriter. His landmark memoir and New York Times bestseller, The Color of Water, is read in schools and universities across the United States.
The Peterson Concert Series is open to all at no charge. Doors open at 3 pm. For more information contact Peterson Music Librarian David War­ing at dwaring@greenwichlibrary.org or call 203-622-7917.
The Friends Friday Film Series will present three films in recognition of Black History Month. On Friday, Feb. 5, the Friends will screen the documentary Celebrating Bird: The Triumph of Charlie Parker. To many, the birth of modern jazz is inseparable from Parker. The evening's second film, Thelonious Monk: American Composer is a portrait of this iconoclastic master, whose uncompromising music was initially derided, but eventually took him to the cover of Time in 1964. On Friday, Feb. 19, Selma, a chronicle of Martin Luther King's campaign to secure equal voting rights via an epic march from Selma to Montgomery, will be shown.
On Friday, Feb. 26, the library will screen John Coltrane: Live in '60, '61 & '65. "Trane" was one of the most influential jazz musicians to emerge since the 1950's. This film shows the saxophone titan at his peak during three performances in Europe, just before his untimely death in 1967 at age 40.
The Friday Film Series is open to all at no charge. Showtime is 8 p.m. Doors open at 7:40 p.m. Call 203-622-7910 for more information.