[jwplatform Uk1AAYI7]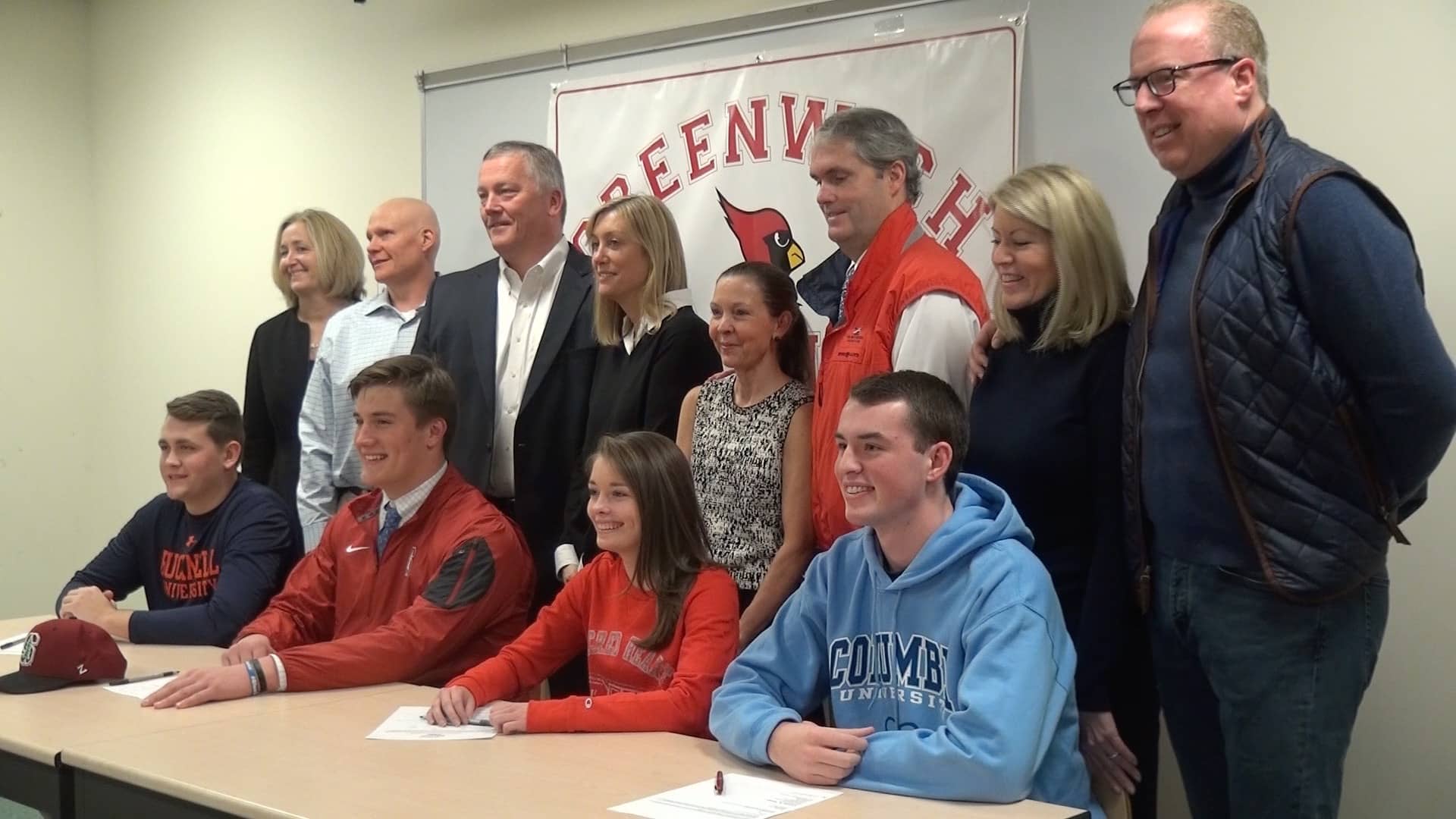 It's National Signing Day for athletes across the country and Greenwich High School has four students that will continue their athletic careers in college.
"They are great kids that will go on to play collegiately and attend some really fine institutions. We are very, very proud of them and we wish them all the best," said Athletic Director Gus Lindine.
Emmett Witmer will be playing soccer at Bucknell University, Maggie Glynn will be on Sacred Heart's tennis squad, Nick Bartles will be at Columbia University playing soccer, and Scooter Harrington will be traveling across the country to Stanford University to play football.
"I'm really happy to go to Stanford. The combination of academics and athletics there is really unmatched. It's a great university with a great group of football players and a great group of coaches too," said Harrington.
Stanford won the Rose Bowl last month and Harrington says he is excited to make his friends and family proud.
And speaking of friends- Witmer, Harington, and Bartels say they have known each other for many years and it makes signing day even more special.
"It's really special because we are really good friends. We actually all play don't he same youth basketball team together for like five years when we were kids," said Bartles.
"We went to elementary school and middle school together, we played basketball together. Even though none of us are signing for basketball, it's a really cool experience to have this be the culmination of our high school careers," said Harrington.
Congrats and good luck to these athletes in college.