[jwplatform ds5vze5g]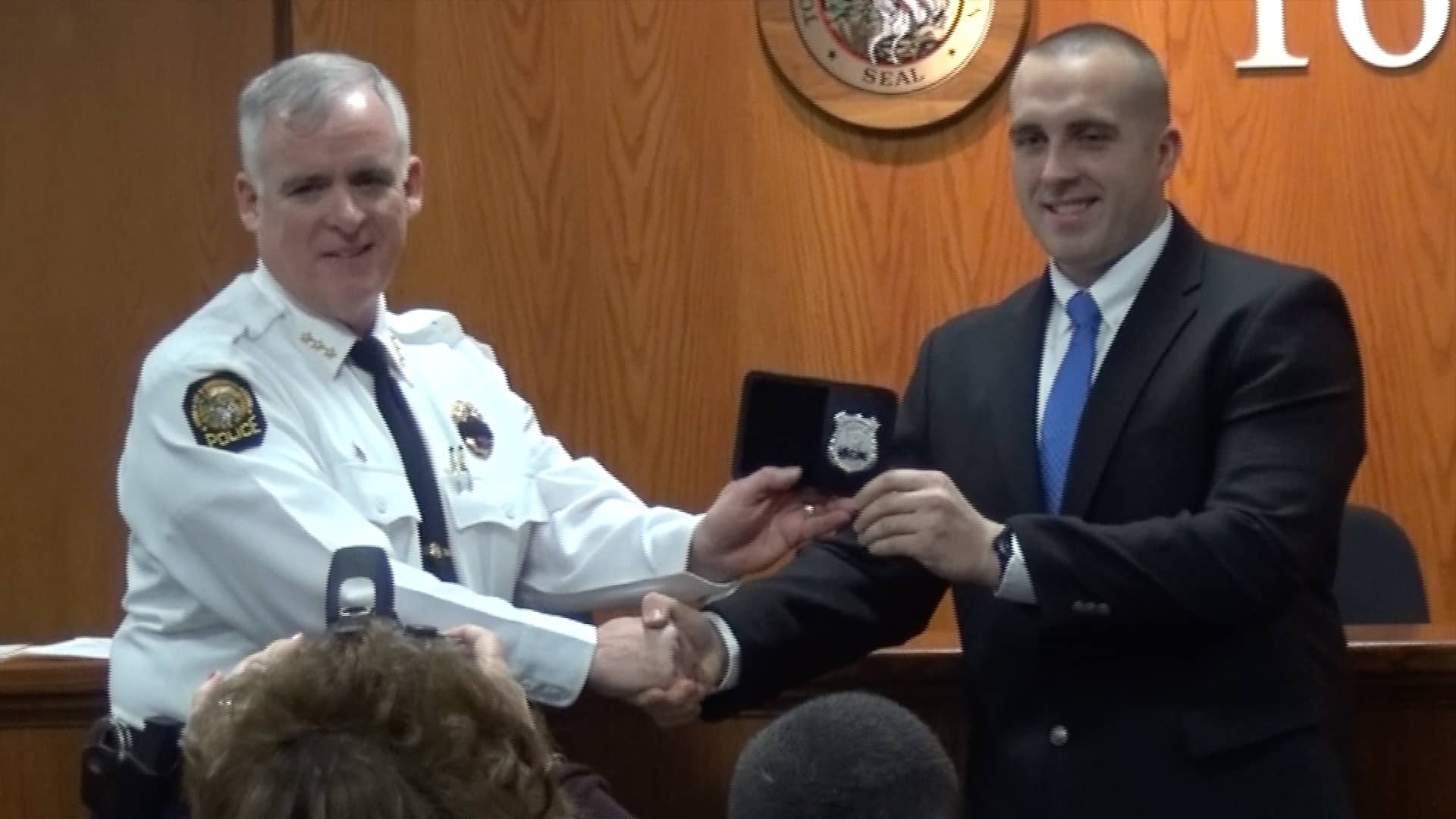 On Wednesday, Three more officers were sworn in to the Greenwich Police Department.
"There is no other more important service that a municipality provides than life safety services," said First Selectman and Police Commissioner Peter Tesei.
The three men were sworn in my Police Commissioner and First Selectman Peter Tesei in front of family and friends.
Police Chief James Heavey says all three recruits have skills that will enhance the police department. New officer Fred Reisch says over the summer he completed his EMT Basic Certification.
"As a first responder, we are often called to medical call, so I'm going to be able to use that EMT background to my advantage," said Reisch.
Micah Barnes says he started his career in the insurance industry but always knew in the back of his head in wanted to go into police work. His best friend works as an officer in Massachusetts and told Barnes to check out the Greenwich Police Dept.
"I came up here, I looked at it and started studying into it and I feel in love. I took a test from Greenwich and actually, they were the ones who called me first, so it seemed like destiny," said Barnes.
Heavey says the department will be at full strength for a few days now that these recruits have been added.
"And then, we lose a senior officer in every month- January, February, March," said Heavey.
The three officers will now head to Meriden, Conn. to complete six months of training at the CT Police Academy.