[jwplatform rCVGn5zN]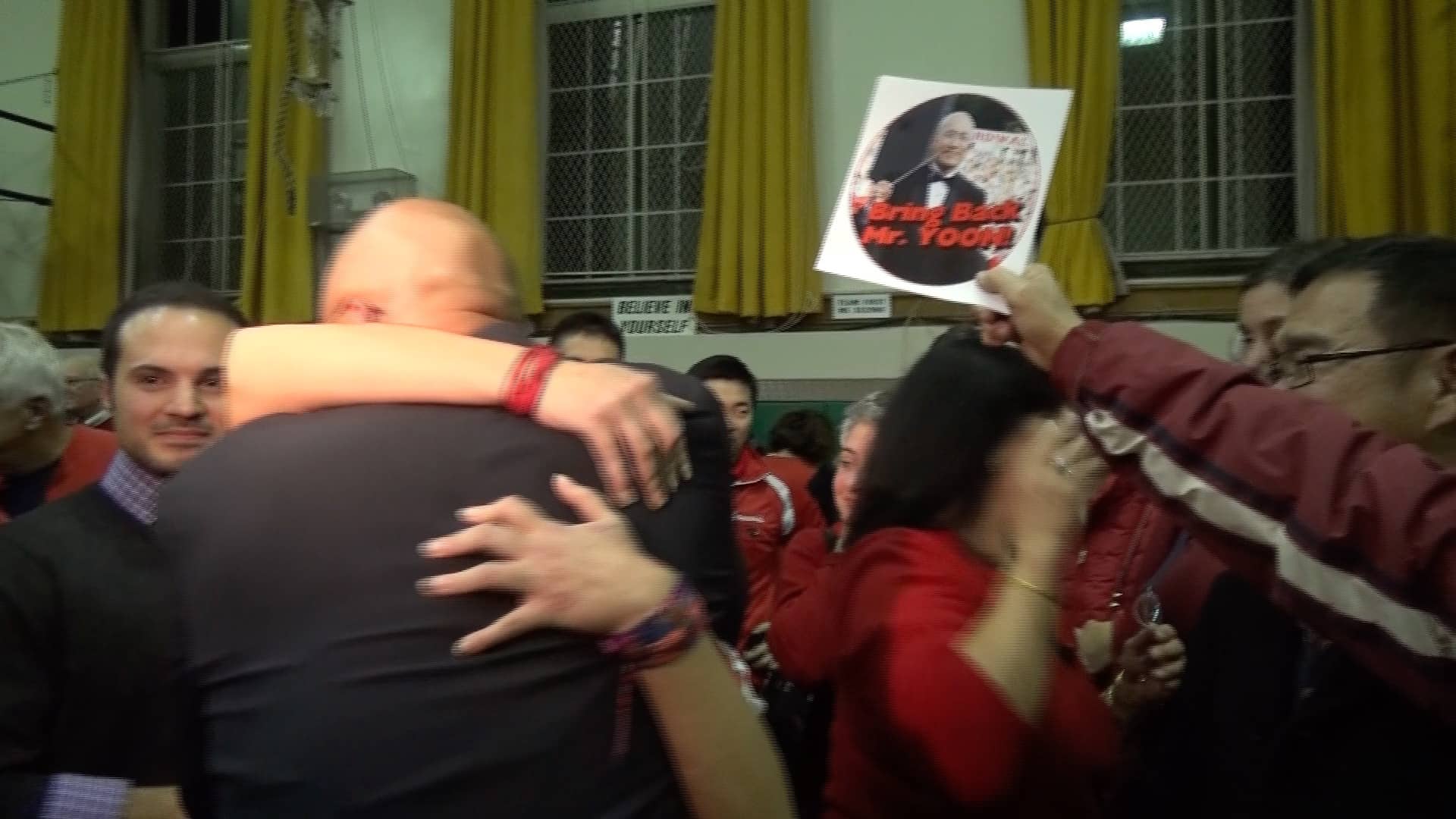 The Greenwich Sentinel is going to take a look back at what made news at the Board of Education and in Greenwich Schools this year.
The first phase of MISA, or Musical Instruction Space and Auditorium was completed. The brand new Greenwich High School Performing Arts Center opened in October with a ribbon cutting and concert.
"The parents had a vision of a facility that would match the outstanding talent of our arts and theater groups," said Board of Education member Barbara O'Neill.
"The world comes to Greenwich, the world is educated in Greenwich, and now, the wonderful musicians and performers we've had in Greenwich for so many decades now have the venue that matches their capacities," said Superintendent Dr. William McKerise.
Earlier this month, the old auditorium was torn down so phase two can begin. New music classrooms will be built in the old auditorium's place.
And GHS band director John Yoon will son be able to use this brand new auditorium after being re-instated in December. The Board of Education unanimously voted to reinstate Yoon after he was fired by the administration back in April. Yoon was accused of bullying and intimidating two students.
Nine hearings were held over the past few months, after which hearing officer M. Jackson Webber advised the school board to uphold Superintendent William McKersie's termination of Yoon for breaking a last chance agreement. The Board of Ed ultimately decided Yoon has been punished enough. The Board disciplined Yoon with paid suspension from April 29, 2015 to December 9, 2015.
"All along the line, violations of procedure, common sense, professionalism, union protections, it seems the whole thing is built on a very weak foundation," said Vice Chair Barbara O'Neill.
Administration can appeal the board's decision.
The Town of Greenwich is trying to give the kids of Byram a new elementary school. New Lebanon School is 60 years old and is experiencing overcrowding.
"Every space in the building shared by multiple people because we don't have the space. Our gym is not even a full size basketball court and our cafeteria is small as well," said principal Barbara Riccio.
The architect is currently developing a new site plan because the Board of Selectman unanimously voted against the first one presented. Site Plan Option 1 was 8,000 square feet outside the original Municipal Improvement outline.
"My preference would be that you would bring it in. But, if we're hearing that that's not possible or not desirable, then we are at a stalemate," said First Selectman Peter Tesei.
"Plan 1 still does not conform entirely within the footprint of the original MI that this board unanimously voted on. Plan 1 remains the closest in proximity to i95 in comparison of the two plans," said Selectman Drew Marzullo.
"If it's in the footprint, I think they will accept it. I think they now more fully appreciate the size and scope of this project. These playgrounds are going to be bigger-that's because the (educational) specifications call for them to be bigger. The traffic needs will be greater. The parking needs need to be addressed. Simply, it's trying o fit a much larger building, transportation issues, and playgrounds on a site that's small," said Walko.
Stick with the Sentinel for continuing coverage on New Leb. And be sure to check out our 2015 recap of how Greenwich celebrated its history and remembered those gone too soon.