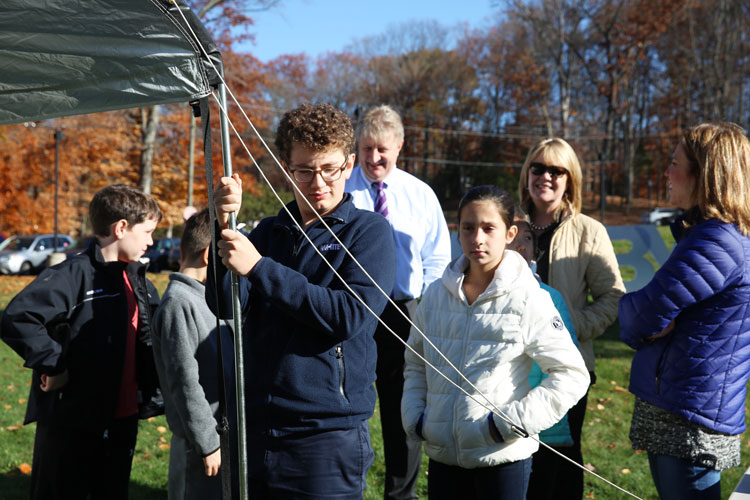 Due to the overwhelming support of the community, Whitby was able to raise and donate $13,781 this past month for ShelterBox USA. This places Whitby at second-highest ranking team in the nation fundraising this initiative.
In early November, Whitby staff, faculty, students and parents set up a Shelterbox tent on campus to draw attention to the situation that refugees face on a regular basis.
During emergency situations, up to ten displaced people must call these tents home. ShelterBox ensures affected people receive a tent just like this one as well as vital supplies such as thermal blankets, groundsheets, water storage, solar lamps, wood burning stoves and more.
Each box costs $1,000 to fund. Whitby Head of School Bryan Nixon challenged the community to raise enough money to send 13 boxes before Thanksgiving. Through the generous support of parents and faculty/staff, the school achieved this goal.