December 24, 2015
'A Time of Reflection' On Display At Les Beaux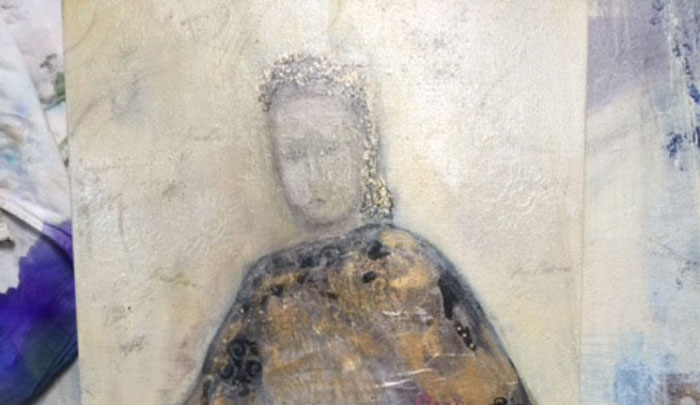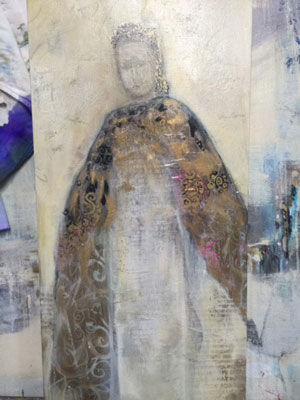 Reflection is in order this coming holiday season as the world struggles with terror especially after the tragic attacks that shook Paris recently. With that in mind, Les Beaux Arts Gallery is hosting "A Time of Reflection," an exhibition of paintings by Marcia R. Reich, which runs through Jan. 7, 2016.
The exhibit highlights the artist's approach to the spiritual and mystical realm of angels. The effect of light and color bestows an emotional meaning to the slender ethereal beings draped in bejeweled garments and wandering in a timeless space. Another suite of paintings depicts domes and gables of the old city of Jerusalem in a very colorful brushwork.
"It is always the emotional and visceral experience that I'm looking for," asserts Reich, "the sense of awe and reverence I've felt when standing in front of a church or castle that is thousands of years old." As for her art making, she explains: "I begin a painting with an intention that can take the form of a sketch or feeling. I choose my color palette first and then allow for random happenings on the canvas. A paint spill on a canvas can spur the beginning of a new series and has. I love the immediacy of acrylic paints as they dry fast and force me to work quickly."
Reich earned her master's in Counseling Psychology from Vermont College. She studied art at The Center for Contemporary Art, Bedminster, N.J. and at the Visual Arts Center, Summit, N.J.
Les Beaux Arts Gallery is located in the Round Hill Community Church at 395 Round Hill Road. The Gallery is open Sunday, 11 a.m. to noon, Monday to Friday, 9 a.m. to 3 p.m. and closed Saturday. The Gallery will be closed on Dec. 24, 25, 31 and Jan. 1. Admission is free. For more information, call 203-869-1091 or visit roundhillcommunitychurch.org
Tags:
greenwich
,
Les Beaux Arts Gallery