December 16, 2015
Column: My 'Flurry of Competence' Has a Downside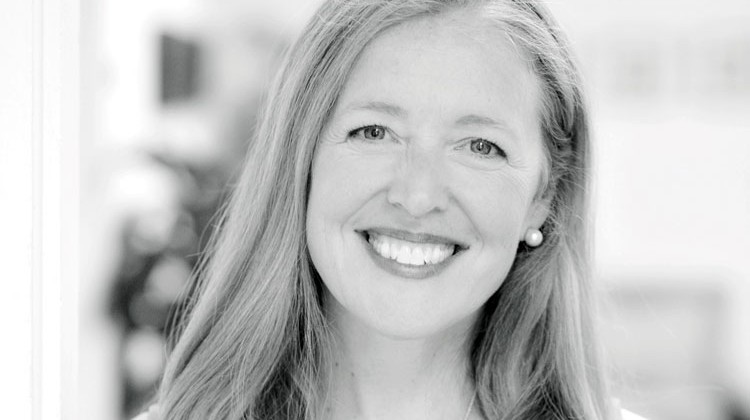 By Heather Parkinson Wright
Sentinel Contributor
I sat with a group of clergywomen and one of them spoke of the "flurry of competence." I inhaled sharply, with what felt like a blow to the gut; I was convicted. That phrase sounded like my M.O. I could relate to feeling like I was caught up in a flurry of activity and needing to be ever competent at what I do. Can you relate?
Having grown up here in Greenwich, I can attest to the fact that we have some extremely competent, capable and compassionate people. Most people in this community, whether working inside or outside their homes, have impressive academic pedigrees and career histories. They may run companies, or may have chosen a life with children at home. As Elisabeth Hasselbeck put it in the announcement of her decision to leave morning news, she was going on to be "CBO," chief breakfast officer. Like many others whose work is home or who work from home, those too are important and demanding jobs.
This "flurry of competence" came into focus as my work colleague, George Faller, and I were completing a book manuscript for a publisher's deadline a week ago. In and around our busy work schedules, we were typing frantically up to the finish line. Despite the fact that one of us needed a brace for carpal tunnel and our bodies cried out for relief from sitting at computers for days on end, we pushed through. We did what we had to do to get the job done. That may be helpful in the short-term—we succeeded at our goal—but what were the unintended consequences?
The night I turned in the final chapter and the conclusion, my 12-year-old gave me a deserved litany of complaints about my parental performance. I got her to bed late, spent too much time with the dog, didn't cook enough meals, and was on the computer way too much. The week before the deadline, my husband noticed I was a tad touchy before leaving for work and asked gently, "When is the book deadline again?"
Without words, I had that punched-in-the-gut feeling again. It is not pleasant to be around me when I am over-focused and distressed. I may have gotten the task done, but was not getting an "A" on the relational report card. Rather than get even busier trying to perform even better, I used their input as a call to consider what was really going inside. 
Being able to rise to the occasion does take its toll. It is necessary to know how to get off the treadmill, or we become rats in a cage running an unending cycle on a wire wheel. We are made for short bursts of adrenaline to escape danger or react in an emergency. Our internal chemistry is not designed to stay at that level. 
The first step towards choosing a different path is recognizing what is really happening. For most of us, in this season, the "flurry" can be particularly intense.
One of my counseling team, long-time Greenwich resident Jill Woolworth, recently published an amusing but revealing quiz for all Fairfield County families about the busyness of this season.  It is called "Honed for the Holidays—or is it Holi-daze?" and the web address can be found at the end of this article. I highly recommend that you take a few minutes to view the typical 174 holiday additional activities most of us layer onto our already crowded "to do" lists and schedules. Jill invites us to pause and consider our pressure to perform. 
As you do so, it may help to be armed with a few survival strategies for this season. Feel free to pick one or two that intrigue you and try them out if you haven't done so before, or maybe this list reminds you of one that you used to do but have not for a while and might be worth reviving. These are ways to put aside competence for a few minutes, to get off the spinning wheel in the rat cage, and get a fresh perspective. 
1.  Focus on what's important: Selfless acts of giving to others who may not know who we are have a way of blessing us back.
2.  Prayer or meditation is a way to find peace in anxious times, and to invite the light of God into our darkness.
3.  Take beauty breaks by noticing a sunset, listening to children laughing, admiring lights in windows or on trees, going to hear music, attending a worship service. 
May you find ways of reducing the flurry and finding peace for you and those you love.
Jill Woolworth's list can be found at www.asharpeye.com/in-the-know/family-friends/.
The Rev. Dr. Heather Wright is executive director of the Greenwich Center for Hope and Renewal.
Tags:
greenwich
,
Heather Wright