December 14, 2015
Women Gather For Mega Challah Bake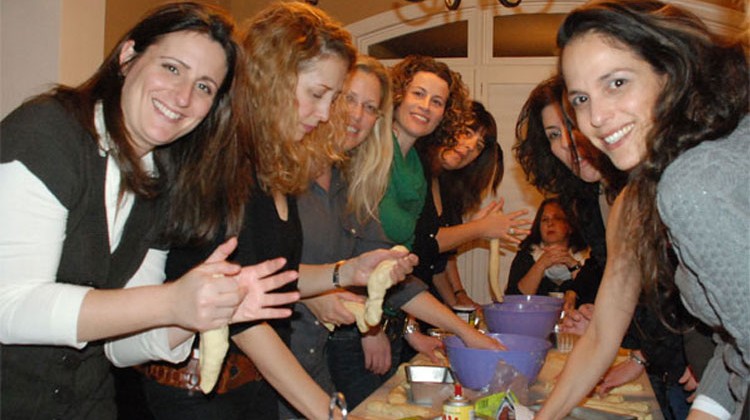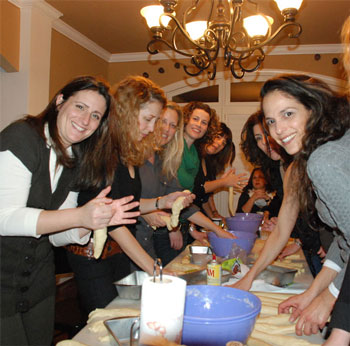 500 Jewish women from the greater the Fairfield area will be tasked with mixing, kneading and blessing at the 'Fairfield County Mega Challah Bake 500′ on Thursday, Dec. 17, at 7 p.m. at the Hyatt Regency Greenwich.
At the event, spearheaded by Chabad-Lubavitch, participants will learn how to mix, knead and shape their own traditional Challah.
Challah in its more widely known usage, refers to a braided bread traditionally eaten at Shabbat and other holidays and is considered one of the most famous Jewish foods. But in its more basic, biblical meaning, challah is the piece of dough that is traditionally separated and consecrated to G-d while baking bread, which has been performed by Jewish women for more than a hundred generations.
The historic event carries added significance as Jewish communities worldwide celebrate the year of Hakhel, a once-every-seven-years opportunity to celebrate Jewish unity and learning. Throughout the year, Jewish synagogues and organizations are hosting communal gatherings for men, women and children dedicated to encouraging Jewish observance.
Organized by representatives from six Chabad centers across Fairfield County, the evening is dedicated in honor of the people of Israel, who have been victims of a recent wave of terror attacks. It will include remarks by Jordana Cutler, chief of staff to Israel's Ambassador to the United States, Ron Dermer, and a musical performance by Kineret, a female Israeli-born singer.
"Baking challah is a time-honored mitzvah (commandment) dating back to our matriarchs," said Mrs. Vivie Deren, a senior Chabad-Lubavitch representative in Fairfeild County and one of the event organizers. "This is our way of uniting with, and strengthening our brothers and sisters in the Holy Land — doing this special mitzvah in their merit."
The event is open to the public, for more information and to RSVP, visit: MegaChallahCT.com
Tags:
Challah Bake
,
Fairfield County
,
greenwich