December 14, 2015
Faiths Join Together to Bless New Owner of Downtown Barber Shop
[jwplatform Q9rJWZSd]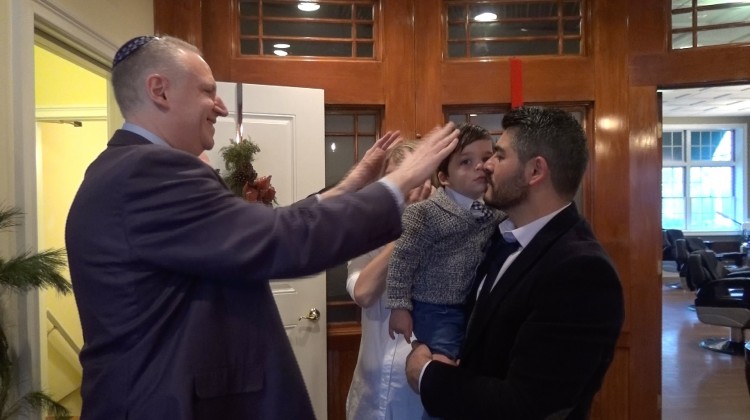 Danny Davi has been a barber for 14 years and Rabbi Mitch Hurvitz of Temple Sholom has been coming to see him every Friday for the past three years.
"I come every Friday at 12:30. It's my pre-Sabbath ritual. I get my hair cleaned up and what I really love is the shave. it's 30 minutes of bliss," said Hurvitz.
Davi became owner of this Kennedy's All American Barber Club on East Putnam Avenue on December 1, and the Rabbi wanted to do something special for this business and family.
Davi and his family belong to St. Catherine of Sienna Church, so Monsignor Alan Detscher of St. Catherine's and Rabbi Mitch blessed the barber shop together.
"You physically can have a house, a business brick and mortar. What creates a home what creates a spiritual sacred space is when you invite God in and you lay as your foundation God's values," said Hurvitz.
"With the blessings of Monsignor Detscher and Rabbi Mitch, and the client support, I felt like I could take a leap of faith and it could be done. Every business is a risk of course I have to do it to my family and for myself, and for the clients as well," said Davi.
Davi says this will help provide a sanctuary for his clients.
Tags:
barber shop
,
blessing
,
greenwich
,
hair
,
Kennedy's Barber Shop
,
St. Catherine of Sienna
,
Temple Sholom