[jwplatform iThql8jd]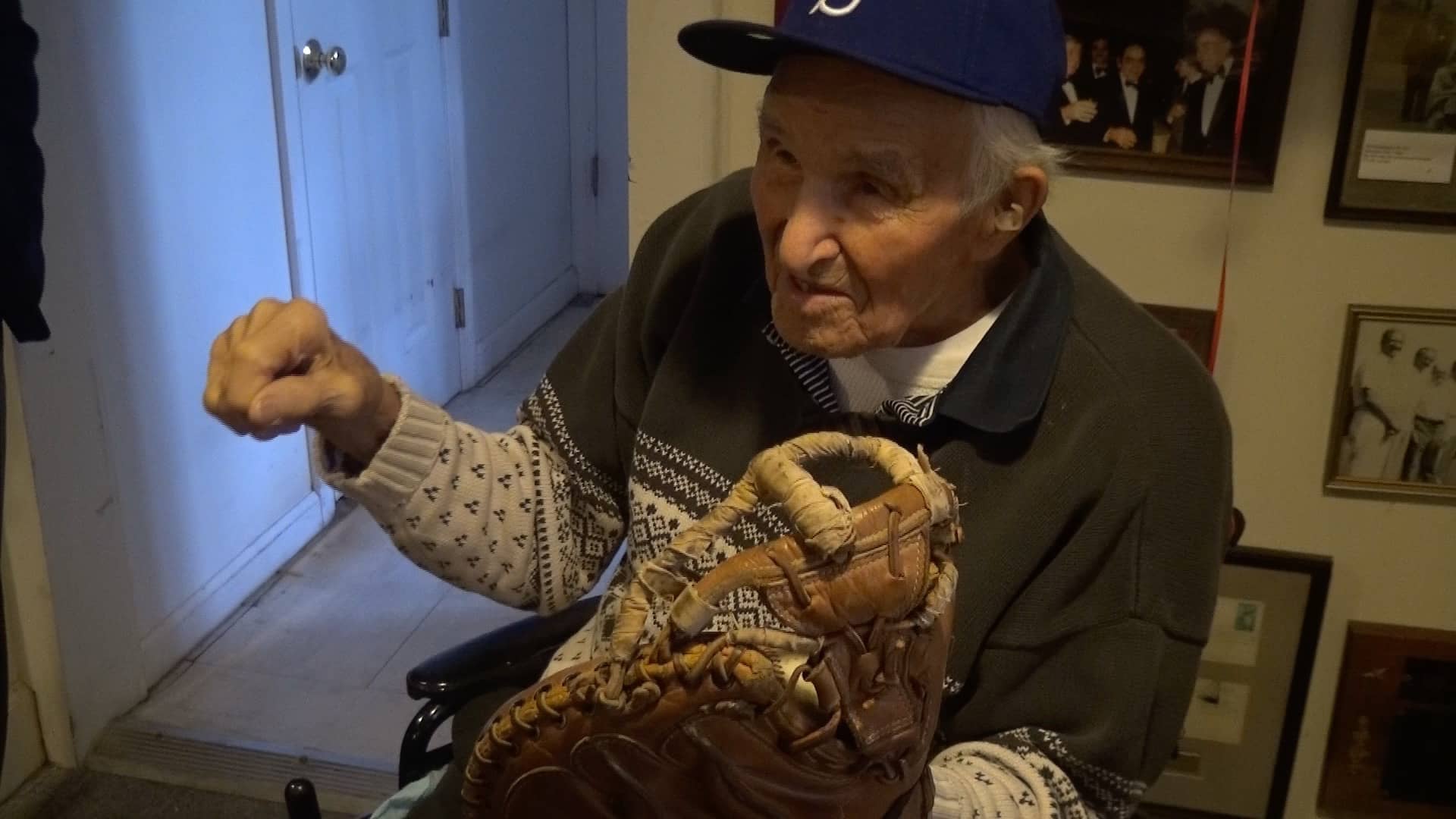 This is Mike Sandlock- the oldest living former Major League Baseball player, and he was born and raised in Greenwich.
He just celebrated his 100th birthday at Innis Arden Golf Club.
"I was a member there for 50 years," said Sandlock.
The Greenwich Delegation also wanted to say happy birthday to the former Brooklyn Dodger, Atlanta Brave, and Pittsburg Pirate, so representatives Mike Bocchino and Fred Camillo stopped by to visit Sandlock.
"Isn't that nice," said Sandlock.
Sandlock played infield and was the first catcher have a web in his glove.
"What was your favorite ballpark that you played in?," asked Bocchino.
"I played two games at Yankee Stadium. I was an infielder then. What a beautiful place. I said I know why Rizzuto doesn't make any errors. Beautiful field compared to Brooklyn," said Sandlock.
Sandlock also says he spent one spring training with the Jackie Robinson.
"When he first signed, he came to us in Florida. They asked if I would play pepper with him and I said sure," said Sandlock.
After that, he says he played against him and others like the Yankee Clipper Joe DiMaggio.