November 21, 2015
Family Fun at Advent Workshop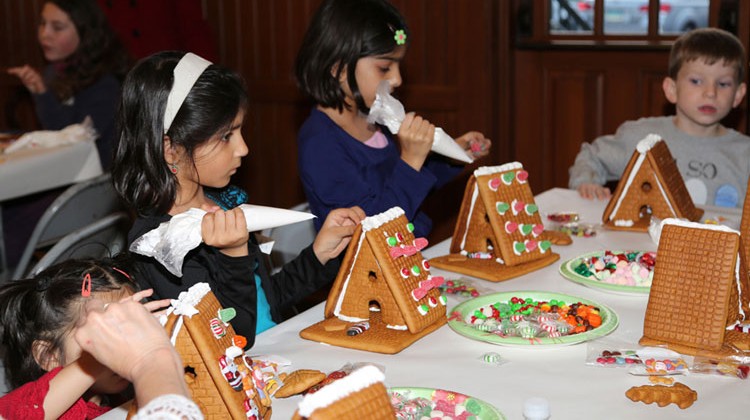 Join in the fun at the Round Hill Community Church's annual Advent Workshop on Sunday, Nov. 29 at 4 p.m. Families and friends gather at the Round Hill Community House at 397 Round Hill Road, to celebrate the beginning of the Advent season.
One of the highlights of the event is decorating gingerbread houses. Roland Kistler, who runs many of the Outreach programs at Round Hill Community Church, began this tradition several years ago. Children take their finished masterpieces home and each night, families might write down one thing they are grateful for that day, and put the note in the gingerbread house. In the New Year, they can take the notes out and remember the blessings of the season.
The evening also includes a light supper, singing Christmas carols and lighting the Yule Log. The event is free and everyone is welcome.
To insure that there are enough gingerbread houses, call the church office at 203-869-1091 to make a reservation. For more information, visit roundhillcommunitychurch.org.
Tags:
Advent Workshop
,
greenwich
,
Round HIll
,
Round Hill Community Church