October 21, 2015
Glenville Fire Holds First David N. Theis Award Ceremony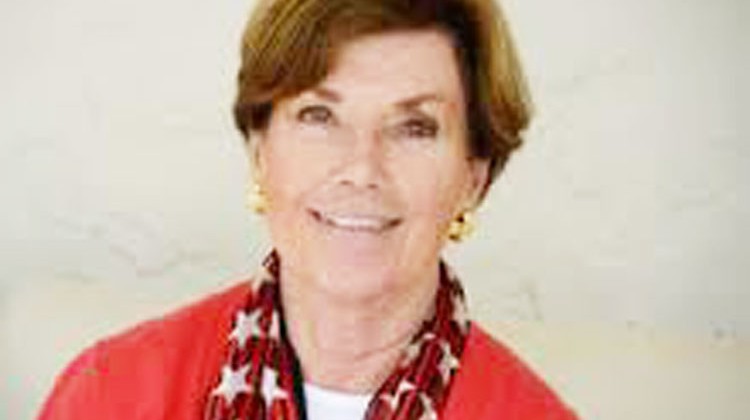 On Oct. 22, the Glenville Volunteer Fire Company will honor Connecticut State Representative Livvy R. Floren at the Inaugural David N. Theis Award for Outstanding Service to the Community. The event, a cocktail reception and silent auction, is planned for 6 p.m. at Tamarack Country Club, 55 Locust Road.
Proceeds from the evening will benefit Glenville Volunteer Fire Company, and its effort to raise funds to purchase Greenwich's first Brush Truck. A Brush Truck is an extraordinary resource because it assists fire fighters with navigating through heavy wooded areas to reach active brush fires, such as those that tend to occur in mid and backcountry. The Brush Truck will be equipped to assist with car fires in above ground or below ground parking garages. It will further enhance Glenville's ability to serve the emergency needs of the community.
Livvy Floren is being honored for her tireless efforts on behalf of the Greenwich community. According to Ron Brien, a member of the Fire Company's event committee, "Livvy understands the need for a Brush Truck, and that was the paramount reason for her acceptance of our award in Dave's honor." Dave Theis, in whose memory the award honors, was a third-generation Greenwich resident, who made major contributions to the community as a public servant and volunteer in many nonprofit organizations.
Honorary Co-Chairs include Kerrin Coyle, Hon. L. Scott and Icy Frantz, Hon. Drew Marzullo, Hon. Peter Tesei and Hon. John Toner.
Steering Committee members include Hon. Richard Blumenthal, Shannon Bocchino, Dorothy Getsie, Hon. Lile Gibbons, Hon. Tom Foley, Leslie Fahrenkopf Foley, Leora Levy, Hon. Dolly Powers, Sue Rogers and Stephen A. Warzoha.
Host Committee members include Andrea Blume, Hon. Mike Bocchino, Hon. Toni Boucher, Hon. Carmella Budkins, Nancy Burke, Joan Caldwell, Hon. Fred Camillo, Jim Campbell, Barbara Darula, Betsey Frumin, Kia Heavey, Debra Hess, Tom Klein, John Mastracchio, Anuj Patel, Lauren Rabin, Alan Small, Hon. Steve Walko, Dan Warzoha, Diane Warzoha and Hon. Terrie Wood.
The Award Presenter is Kerrin Coyle and Master of Ceremonies is Jim Heavey.
Tickets are $125 per person. There are sponsorships still available, and there will be a silent auction at the event. Reservations can be made at glenvillefire.org
Tags:
David N. Theis Award
,
Glenville Volunteer Fire Company
,
greenwich
,
Inaugural
,
Livvy R. Floren