October 16, 2015
Gateway Orchestra Performs at Temple Sholom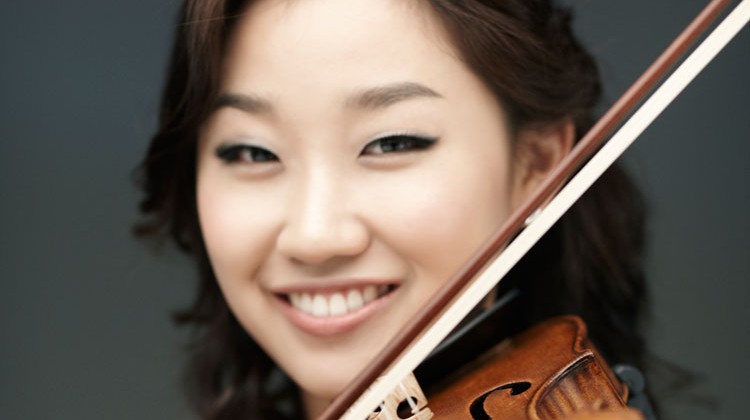 The Gateway Orchestra will perform at Temple Sholom, 300 East Putnam Avenue on Sunday, Oct. 18 at 7:30 p.m. The Great Works of Art Up Close and Personal program entitled Memorable Motives will feature three masterworks known for their signature motives: Verdi's overture to La forza del destino, the Beethoven Fifth Symphony and the Shostakovich Violin Concerto No. 1 with Korean violinist Yezu Elizabeth Woo as soloist.
The performance is one of seven in the orchestra's 2015 regional Tri-State tour by Gateway Classical Music Society. It will also be sponsored by the Sholom Center for Interfaith Learning and Fellowship that was co-founded in 2010 by Rabbi Mitch Hurvitz of Temple Sholom and Reverend Jim Lemler of Christ Church Greenwich as a formal branding of an ongoing interfaith relationship to study and socialize in meaningful ways. All performances will be conducted by Gateway's Artistic and Music Director Ida Angland, who was featured last year in a front page article by the Greenwich Time entitled "Leading lady conductor makes her mark in field dominated by men." Tickets are: adults $35; seniors $25, students $15. Ambassador tickets for $100 and above are tax deductible minus the ticket value and help to bring Great Works of Art performances of masterworks to underserved neighborhoods free of charge. All tickets may be purchased at gatewayclassical.org or at the door one hour prior to the performance. Contact Gateway for group discounts of six or more by emailing GCMS@optonline.net.
Gateway Classical Music Society, founded in 2004, is best known for its Great Works of Art Up Close and Personal performances of masterworks performed in city and suburban neighborhood venues in the Tri-State area. Gateway's objectives are to reach audiences at a community level with performances of excitement and intimacy, the ultimate goal being to foster appreciation and popularity for classical music and to provide needed opportunities for exposure to outstanding soloists to perform major works with orchestra.