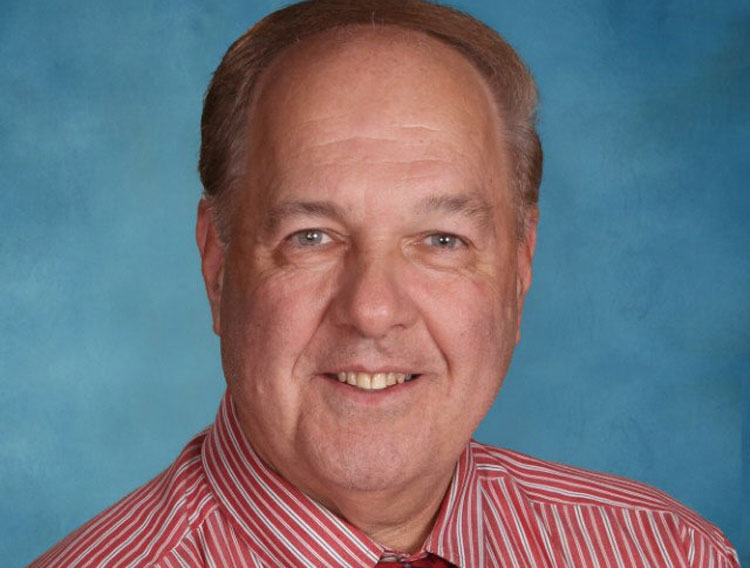 Eastern Middle School (EMS) Assistant Principal since 1985, James (Jim) Shukie will retire effective Jan. 26, 2016. During his tenure with Eastern, the school has been recognized as a Blue Ribbon School by the Department of Education and as a School of Distinction by the Connecticut State Department of Education, largely due to Mr. Shukie's commitment to the academic success of each student.
EMS Principal Ralph Mayo said, "Jim Shukie is a passionate educator who has built deep connections within the Eastern Middle School community for the past 30 years. He has played a key role in the success of our school ability to establish strong relationships with parents, teachers, and students has shaped the positive school culture that is present at EMS. It has been my great pleasure and honor to work with Jim; his commitment and dedication to the Eastern Middle School community will be greatly missed."
Lora Parisi has been appointed as an EMS Assistant Principal after having served in the role in an interim capacity since the start of the 2014-2015 school year, while Assistant Principal Joanna Savino took leave. Effective Jan. 25, 2016, Ms. Parisi will assume the permanent position left vacant by Mr. Shukie's retirement, and Ms. Savino will return to her position as an EMS Assistant Principal.
Mr. Mayo said, "Ms. Parisi has proven to be an exceptional leader in her role as interim assistant principal. Her strong counseling background enables her to masterfully assist students in working through their academic and social-emotional concerns. She is adept at supporting staff in implementing instructional best practices, and is a collaborative leader, who honors and values the opinions of all constituents."