August 2, 2015
GHS Students Show off Science Projects at Seaside Center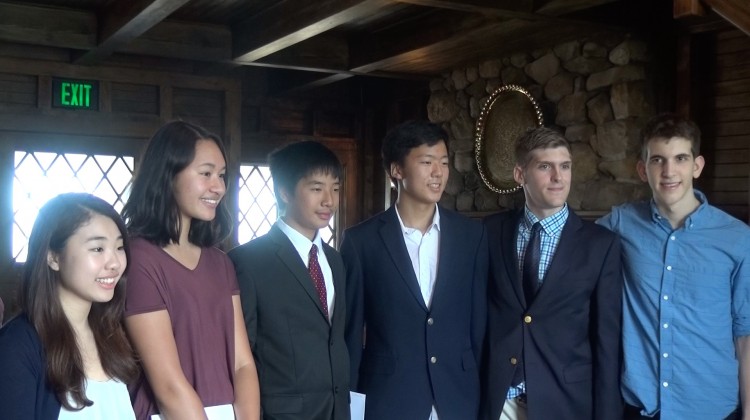 [jwplatform A1ssEX1B]
Six Greenwich High School students got to show off their advanced research science projects at the Bruce Museum's Seaside Center on Sunday.
"It's interesting, the stuff they'r working on, are problems you read about everyday," said Andy Bramante.
Margaret Cirino was given first place by the judges at the first annual "Phenomenon: Innovation Science Fair" with her project.
"I created a drug delivery device that you can inject into your blood stream, and you can control it with external magnetic fields," said Cirino.
Some of the other projects covered energy production, tumor reduction, and a new way to detect malaria pathogens. All of these students are in a specialized research program at the high school.
"We've created a lab that has a lot of innovative technologies," said Bramante.
Andy Bramante teaches the class and was an analytical scientist before he was a teacher.
"I worked for companies that made these equipments, and all along the way during that career I saved things away and knew that I would use them when I began teaching," said Bramante.
And that saving has paid off. His students go on to compete at different state and national competitions.
Tags:
Bruce Museum
,
Greenwich High School
,
research
,
science
,
science fair
,
Seaside Center