July 31, 2015
Taxes Due August 3 Before Interest is Attached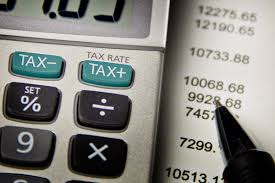 The deadline to pay your taxes, whether Real Estate, Personal Property and Motor Vehicle, is Aug. 3 before interest is attached.
You may pay online with a credit card or electronic check (ACH/EFT), walk-in with a check or cash, Monday through Friday between 8:30 a.m. to 3:30 p.m. in the Town Hall at the Office of the Tax Collector, or mail your payment to:
Tax Collector 
Town of Greenwich
PO Box 3002
Greenwich, CT 06836-3002
Mailing must show a postmark of Aug. 3, 2015, or before, to be considered on time.
Contact the Office of the Tax Collector at (203) 622-7891 if you have any other questions.
Tags:
car tax
,
greenwich
,
property tax
,
real estate tax
,
taxes
,
vehicle tax