July 31, 2015
Greenwich Police Department Receives FEMA Funds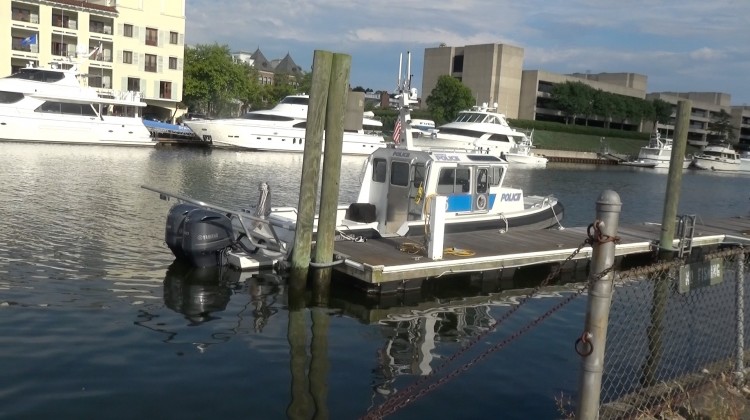 [jwplatform gbP4OVQc]
The US Department of Homeland Security's Federal Emergency Management Agency has awarded Connecticut over $12 million in federal funding and the Greenwich Police Department received just over $70,000 of it.
"The FEMA grant is part of the overall Port Security Grant Program that's a nationwide competitive program," said Dan Warzoha, the town's Emergency Management Director.
The grant aims to enhance local first responders ability to prepare for, prevent, respond to, and recover from potential emergencies.
"This grant is the offshoot of an original 2008 Port Security Grant in which we secured the public safety vessel. By doing that, it has opened this door to other grant opportunities that we probably would not have been able to receive otherwise," said Warzoha.
Dan Warzoha is the Emergency Management Director in Greenwich and says the money will go towards two things- the first being a dive team training program.
"We had a few instances in Stamford that were fatal involving boat accidents where dive teams were instrumental in making rescues and recovering victims. This is a key component to the region's assets," said Warzoha.
This grant will also fund a closed circuit television monitoring system to be used at the police dock, and the marine facilities department of parks and recreation housed at Greenwich Harbor.
"Greenwich has one of the busiest, internationally flagged ports. We have vessels form all over the world come in here- that includes New York City. There's a lot of traffic, a lot of high profile traffic, and we wind up getting involved with other security agencies at a state and federal level. We think the camera is an important project," said Warzoha.
You can visit www.fema.gov for more information on the grant.
Tags:
dive team
,
emergency management
,
federal funding
,
FEMA
,
greenwich harbor
,
greenwich police
,
Port Security Grant Program